Learning to shoot the city in black and white, with the right camera and lens, and a trusty set of filters can help you create dynamic and award-winning images. Mark Cornick LRPS shows you how.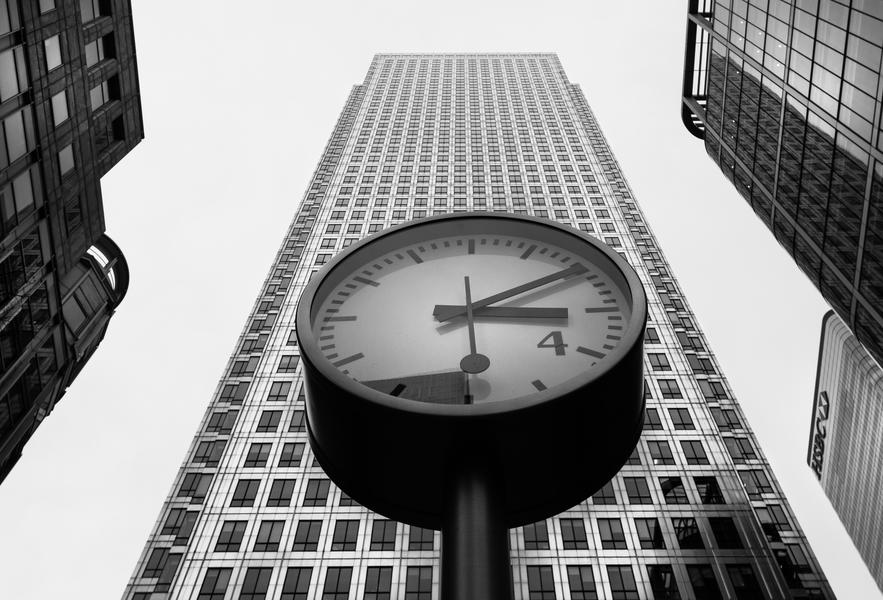 'Timed Out', Canon EOS 6D, 17-40mm, 1/100sec at f/11, ISO 200
For urban photographer Mark Cornick, the city of London is a graphic, almost futuristic, playground of metallic architecture, powerful forms and atmospheric light. Cornick recently took home the expert winner award in the Large Depth of Field competition, sponsored by TurnsPro. For good measure, he also walked away with an award in the 2017 Landscape Photographer of the Year competition. As you can see, Cornick's aesthetic is evocative, distinctive and considered. Here, he offers a look at how he achieves these striking urban photography images with his use of Canon cameras and Lee Filters.
1. Urban photography can be found everywhere
Urban photography can apply to any image that is taken within the confines of a built-up area. That's particularly true where the image focuses on architecture, the streets, or the interaction between people and their environment.
'In my London-based images, I like to try and create engaging images of the urban landscape, which border on the abstract,' says Mark. 'Over the years I've learned to be on the lookout for clean lines, symmetry and minimal compositions, and especially modern architecture with plenty of glass for reflections and light. The ultimate aim is that some of your final images will keep your audience engaged as they have to look at them more than once to figure out exactly what they're looking at.'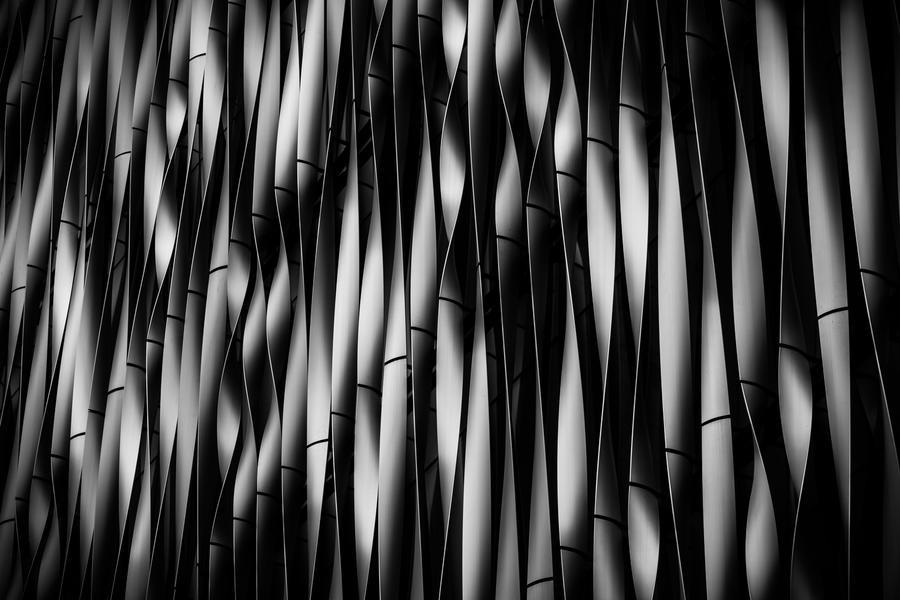 'Veins', Canon EOS 6D, 135mm, 1/160sec at f/11, ISO 100
2. Shoot urban scenes in black & white
As you can see from these images, shooting urban photography in black & white gives the images more impact, mood and atmosphere, especially when working with tonal ranges and the impact of the light and shadows. This kind of aesthetic can be really emphasised in post-production.
'I'll always shoot in raw to give my images more flexibility,' says Mark. 'In my case, 99% of post-production takes place in Lightroom Classic CC, and most of that work concentrates on contrast, vibrancy, and ND grads. There is a lot of trial and error involved in this. You'll have your own preferences for the type of aesthetic you want, so it's worth experimenting with the sliders and seeing what appeals to you and what works for the scene.'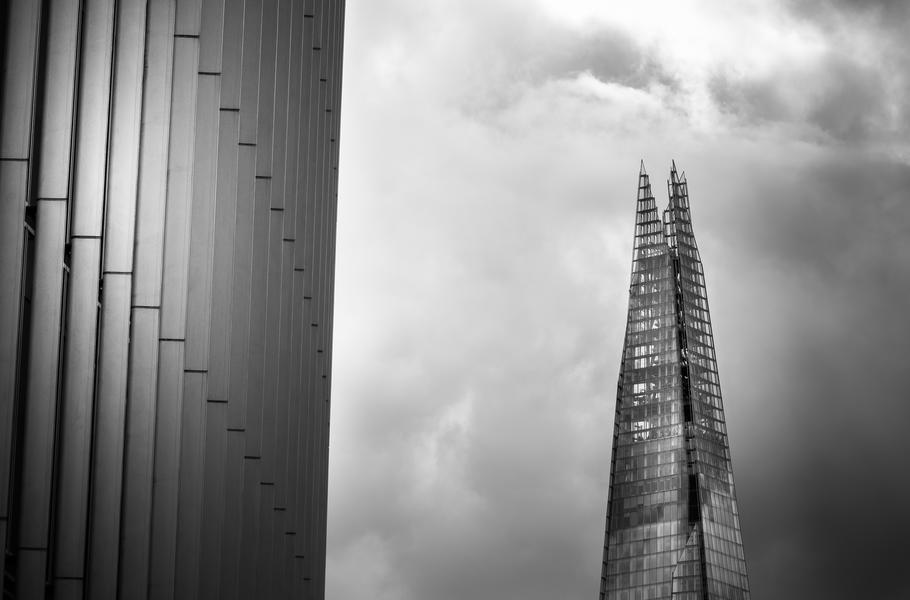 'Shards of Light', Canon EOS 6D, 135mm, 1/125sec at f/11, ISO 100
3. Notice how the weather affects a scene
The great thing about shooting urban photography in black & white is that any time of day and any weather situation can add something dynamic to an image.
For example:
Blue-sky days and harsh light will produce amazing shadows.
Overcast days can provide fantastically moody skies to add as a backdrop to your composition.
Rainy days mean it's time for reflections.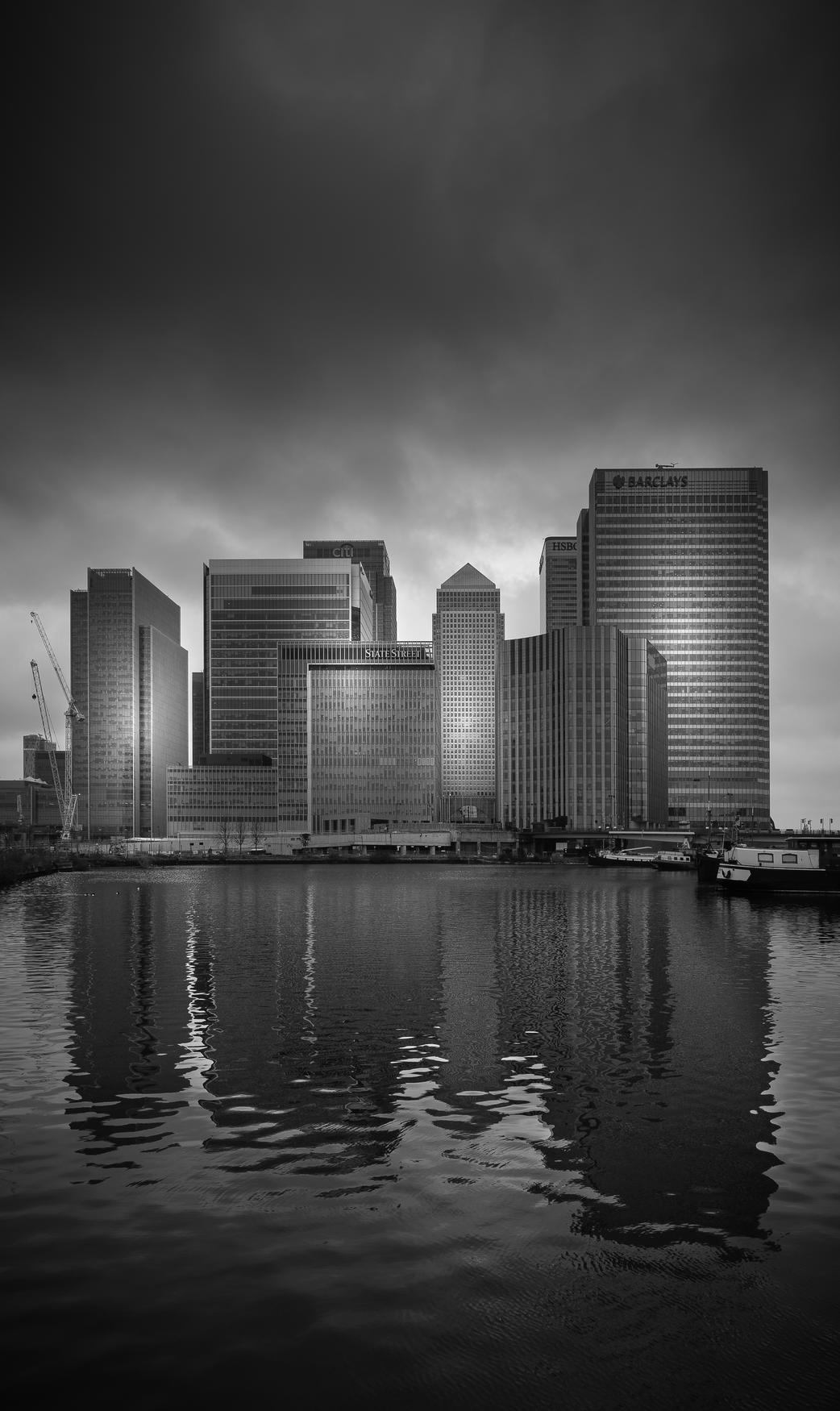 'When Two Worlds Collide', Canon EOS 6D, 17-40mm, 1/100sec at f/11, ISO 160
4. Use filters to give your images more impact
Mark recommends investing in the Lee Filters system, using both a 6-stop and 10-stop filters. When you're out shooting urban photography, you could potentially combine the two, making for a 16-stop filter and massive 4-minute exposures.
'With filters, I would argue you get what you pay for,' says Mark. 'Lee filters and other high-end brands may be expensive, but they produce results in all genres including landscapes, cityscapes and urban photography. If you're serious about long-exposure photography, make the investment. You certainly won't regret it.
'Using these filters allows us to create long exposures during the day and create some truly amazing images. This is particularly good for urban photography as a static building will remain sharp, whereas clouds will produce amazing motion. On top of that, water will turn to milk and people will become rendered as ethereal blurs.'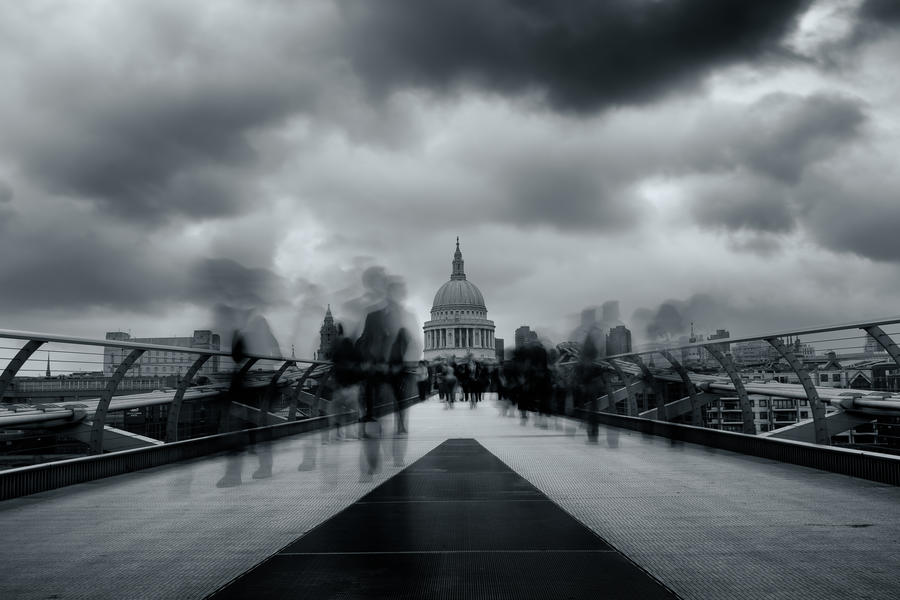 6-stop filter – 3sec exposure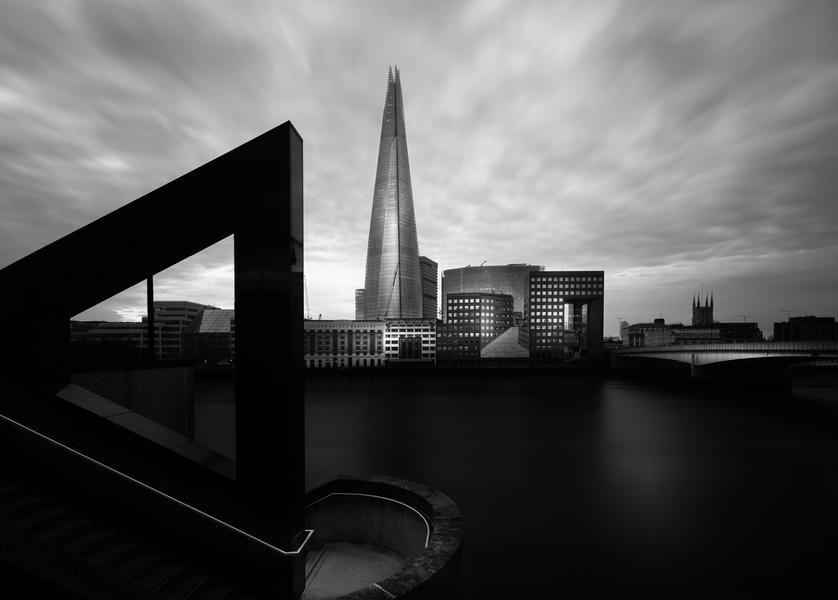 10-stop filter – 30sec exposure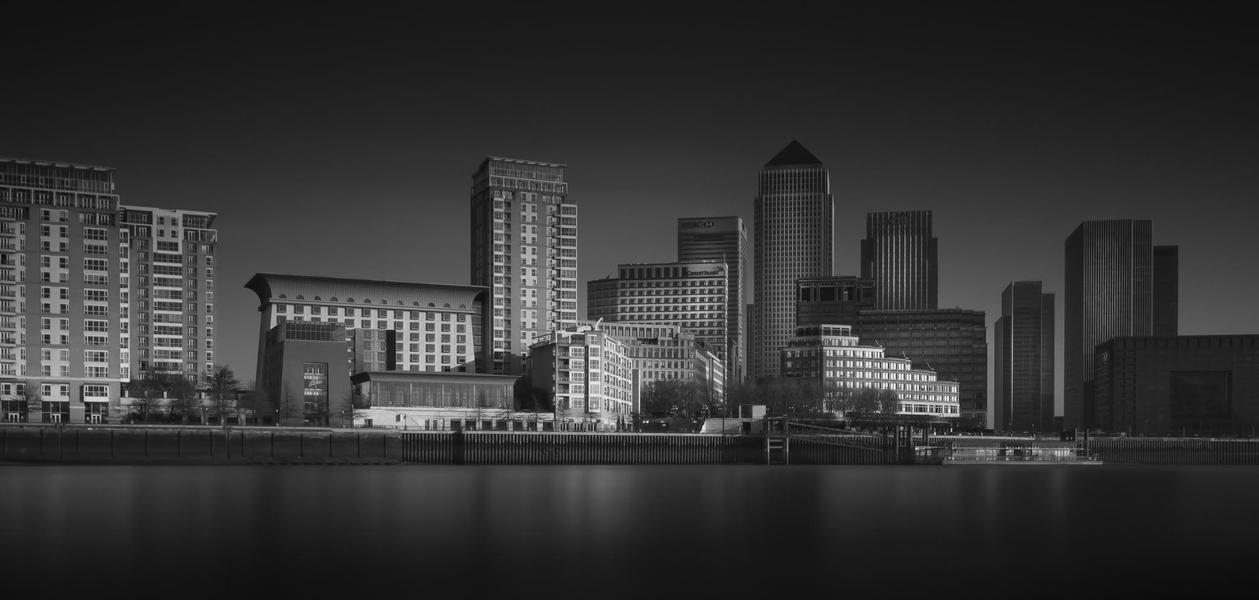 16-stop filter – 4sec exposure
5. Experiment with lenses
As for lenses, Mark is using the Canon EF 17-40mm f/4 L and the Canon EF 135mm f/2 L. Going wide is perfect for capturing architecture and urban photography. It means you're getting as much into the composition as possible. However, as you can see with his image 'Futurescape' (see below), the 135mm meant he was able to focus more on details of the buildings, to create the kinds of abstract patterns that he is so fond of.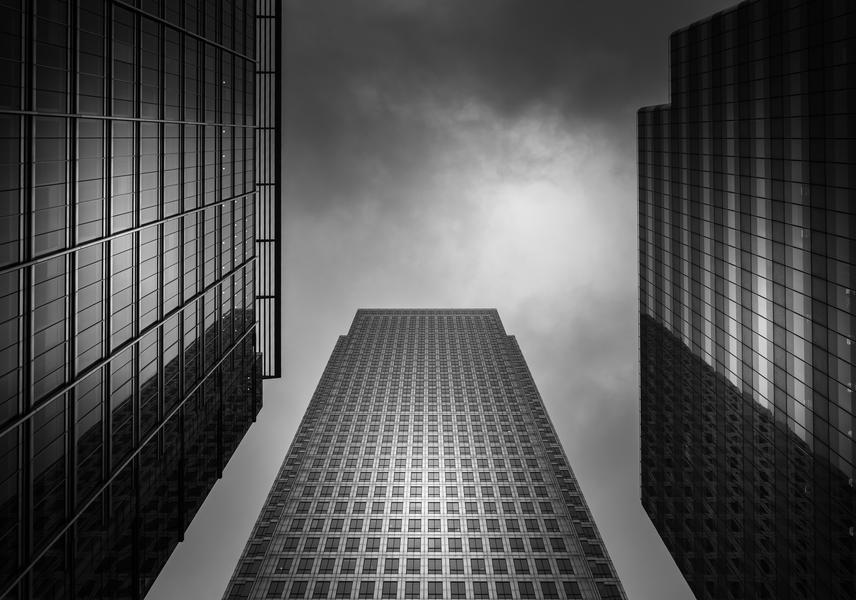 Taken with the Canon EF 17-40mm f/4 L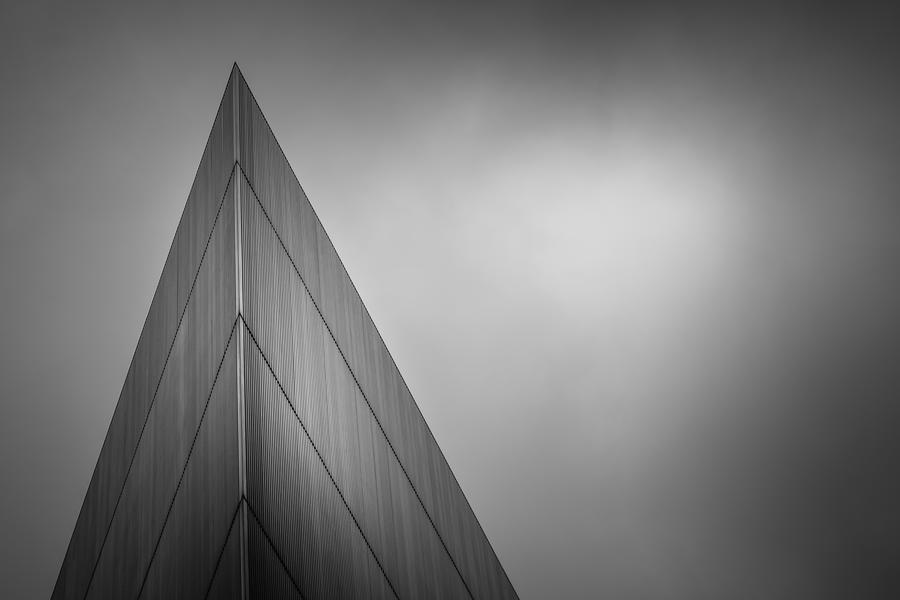 Taken with the Canon EF 135mm f/2 L
6. Choose the right camera
'My main body is the Canon EOS 6D, which gives me the power of a full-frame body with excellent L series Canon glass,' says Mark. 'The battery lasts for days. The camera is a true workhorse, an amazing bit of kit.'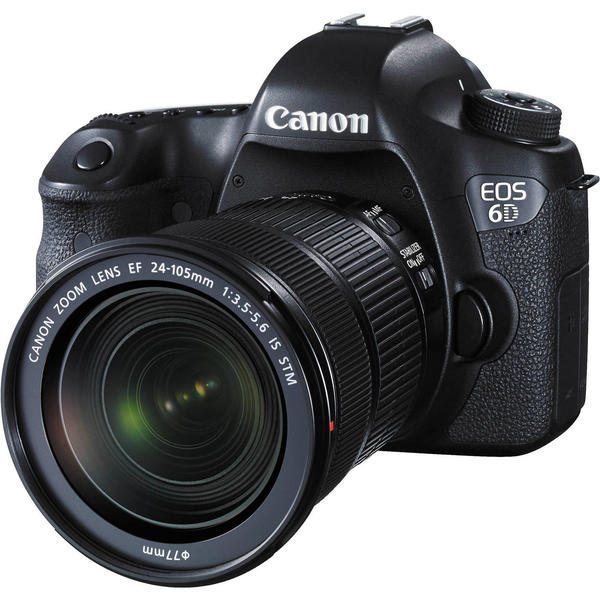 'I should also mention that I've recently invested in a second camera – a FujiFilm X100F. This is a perfect bit of kit for discreet street-style photography and also stylish as hell.'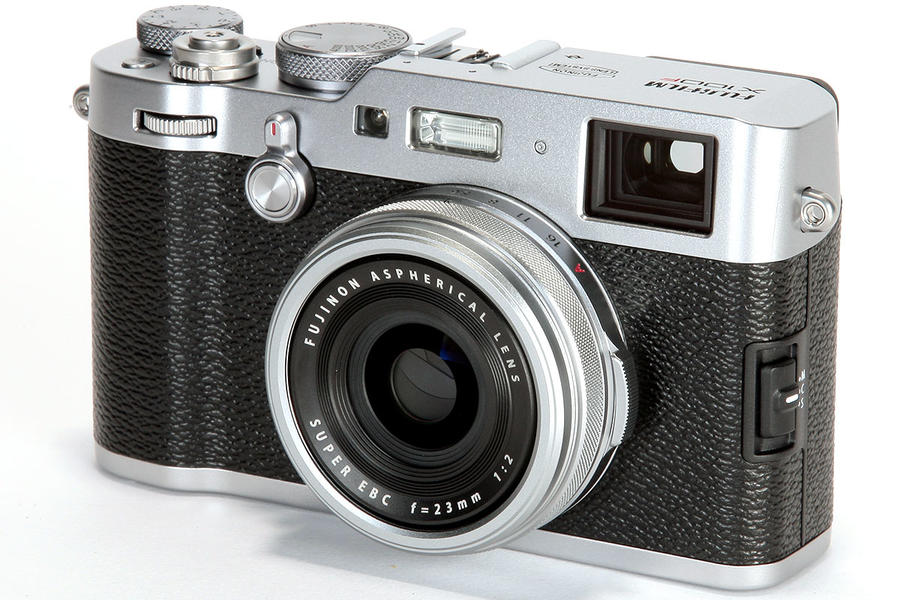 7. Think about accessories
Like a lot of photographers – particularly one who is walking around for most of the day (so wear comfy shoes) – Mark is a firm believer in travelling light.
'Apart from the boring stuff like spare batteries and SD cards, I always have my notebook in my bag – this has all my ideas, sketches and locations listed,' says Mark. 'But, if I had to hone in on one item, I'd say I'm a huge fan of my Team Cozy camera strap. There's a lot to be said for a comfy camera strap.'
8. Approach familiar scenes from unfamiliar angles
This image of the Dubai skyline taken from the Level 43 building is a personal favourite of Mark's and is a perfect example of taking a popular scene and investigating ways to approach it from a fresh direction.
'I just love everything about this image,' he says. 'The location was, of course, stunning, as was the light. It's an urban photographer's dream location. It's a shot you will see all over the internet, but this is one of the few black & white ones I've seen. That's something to recognise: there are always new and interesting ways to shoot familiar scenes. Just the simple act of converting this image to black & white had made it stand out from the crowd. '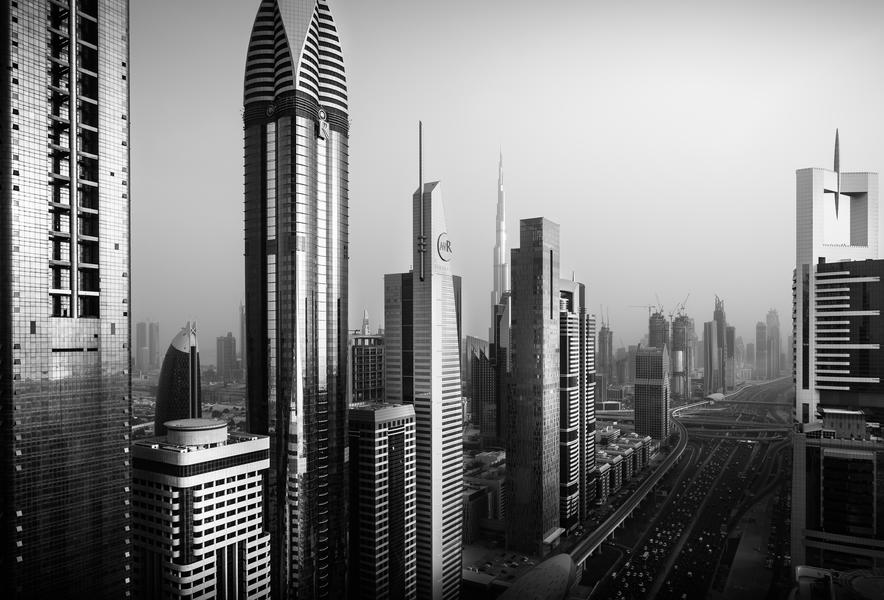 'Futurescape', Canon EOS 6D, 17-40mm, 1/100sec at f/11, ISO 100
9. Be open to ideas
Mark recently walked away with the 2017 Landscape Photographer of the Year Fujifilm Print Prize award, something he identifies as his finest moment so far on his photography journey.
'Having just received the awards book, seeing the image in print is a wonderful feeling,' says Mark. 'The important thing about the image is that it was totally unplanned. I was travelling between locations and I stumbled upon the building. As soon as I saw it, I knew there was an amazing composition to be made. This is actually a good example of an image shot at 135mm in order to concentrate on the finer details of the building.'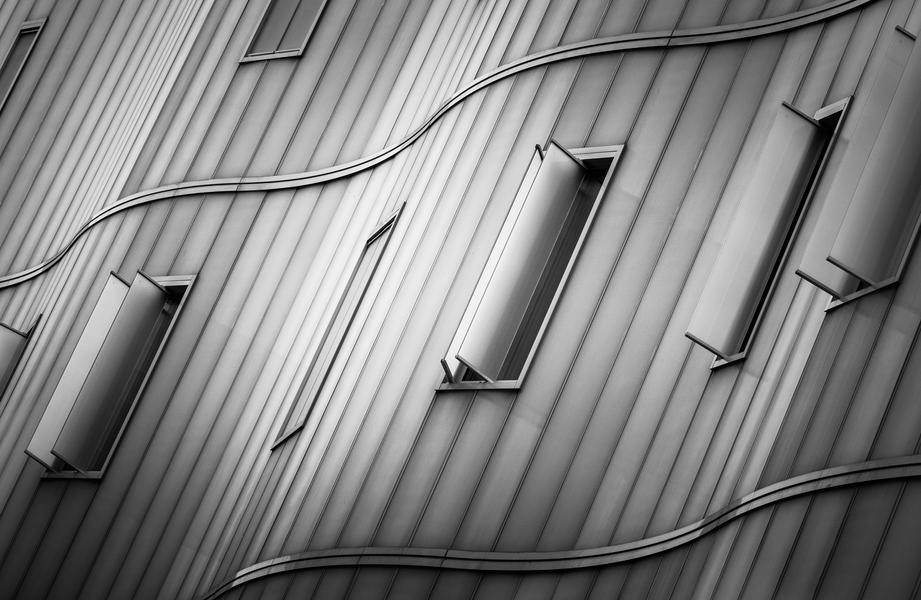 'Conceptual Curves', Canon EOS 6D, 135mm, 1/200sec at f/8, ISO 320
10. Enter competitions to learn how to do better
'I could probably talk to you all day about photography competitions: the positives and negatives, the highs and lows,' says Mark. 'One of the main reasons for entering competitions (apart from the prize and exposure incentives) is to judge your work against others, many of whom are operating at the top of their game. You can then work out what you need to do to elevate your images into being shortlisted, and hopefully in time become a winner of competitions. Also, expert-judged competitions, such as the ones on Photocrowd, will often provide feedback on images, which can help you learn the things you are doing right and wrong.'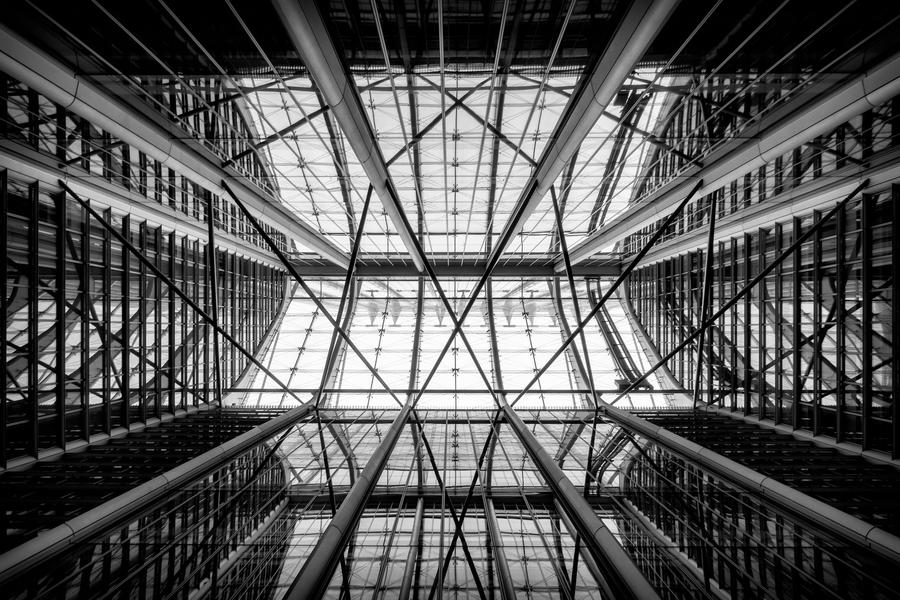 'Network', Canon EOS 6D, 17-40mm, 1/50sec at f/7.1, ISO 200
Condensed urban photography tips
Wear comfy shoes.
Find a camera and lens combination you're comfortable with.
Work with filters to add impact. Lee Filters are a worthy addition to your kit arsenal.
Think about accessories. Something as simple as a notebook can be your most valued asset.
Shoot your urban photography in black & white. This will give your images added atmosphere and impact.
Study and make note of how the weather interacts with the forms and shapes of the urban environment.
Get out there and explore the city. You have to find images – they won't find you.
Make the familiar unfamiliar. There's nothing wrong with shooting something you've seen before, so long as you approach it differently.
Keep your eyes and mind open for unplanned ideas.
Get out at night. Day and night are different worlds, particularly when you're out on the streets.
Don't sit on your images – get them out into the world. Enter competitions and you'll learn how to do better.