Bad weather in winter can lead to beautiful images for any photographer. We take a look at some of the most inspiring rain pictures from Photocrowd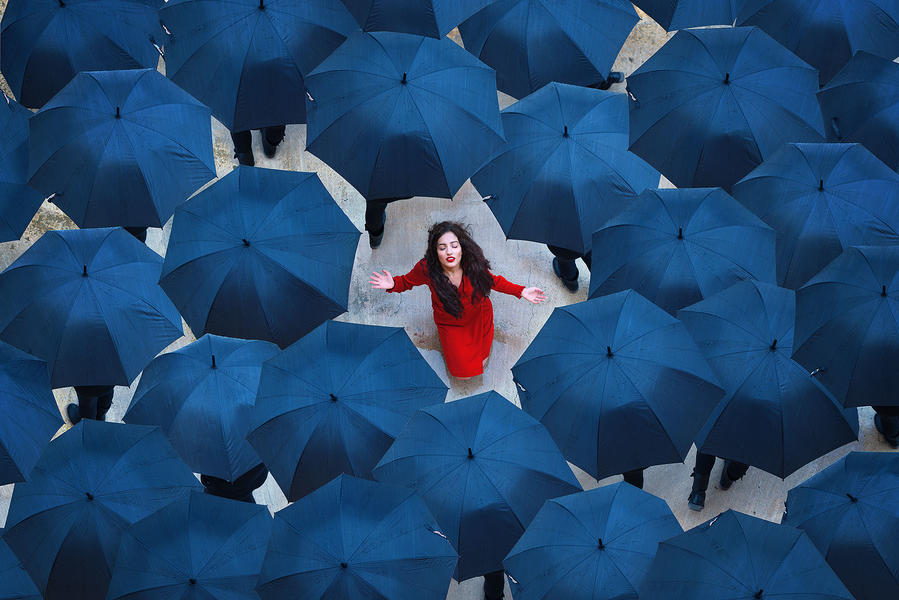 'Exposed' by Elena Paraskeva, exposure unknown
While it's tempting to hide away indoors and shield yourself from the cold and rain, the winter season has much to offer a photographer in terms of drama and atmosphere.
As you can see in this selection, rainy conditions can lead to some truly beautiful images, particularly when you're shooting people and portraits in the streets. Just like all weather, rain comes in many forms, whether it's a light drizzle or a torrential downpour; each one offers its own aesthetic quirks.
There are a number of things to be aware of including, but not limited to, the wind. Just the slightest breeze can alter the nature of your images. For example, a light wind will keep the rain as a steady downpour making the conditions easier to work in, whereas a strong wind will make conditions a little more arduous, so make sure you keep your equipment protected. However, these torrential conditions can lead to fairly atmospheric and dramatic images.
If you're shooting people on the streets, as some of the photographers in our selection have, then an obvious – though necessary to repeat – tip is to go for medium-to-high ISOs so you can better catch these swift figures with high-enough shutter speeds as they dash for cover. Working on the streets, particularly in those moments following a downpour, means you have the added bonus of enhanced colours, particularly at night, as well as numerous puddles and reflections.
It should go without saying that both colour and black & white have their own unique visual elements to bring to the table. A good black & white image taken in the rain can be full of real atmosphere and, with a little boosting in post-production, can circumvent the dull light that can come with rainy conditions. On the other hand, colour can take full advantage of the colours and lights of a rain-soaked street at night.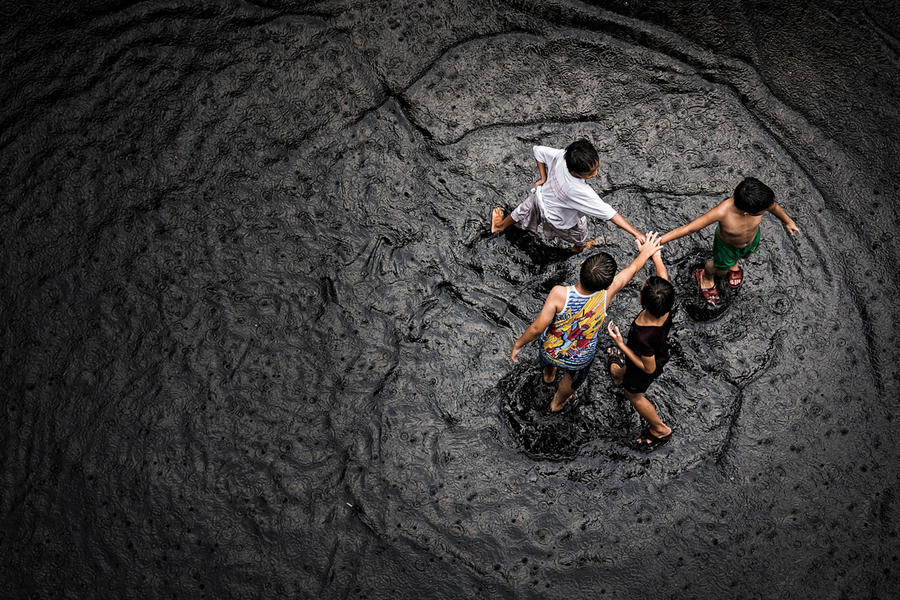 'Playing with the Rain' by Froi Rivera, Canon EOS M, 18-55mm, 1/160sec at f/8, ISO 100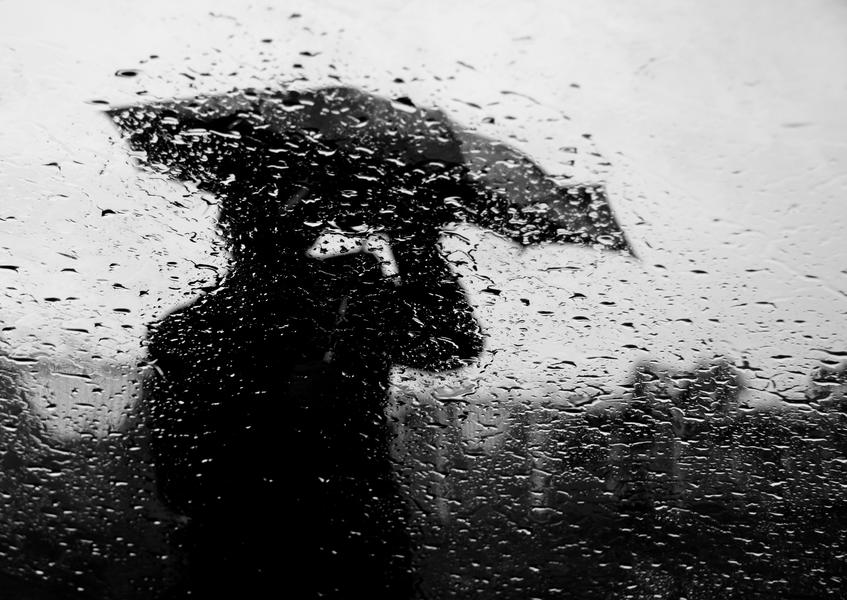 'Heavy Rain' by Nass, Canon EOS 20D, 17-85mm, 1/125sec at f/5, ISO 100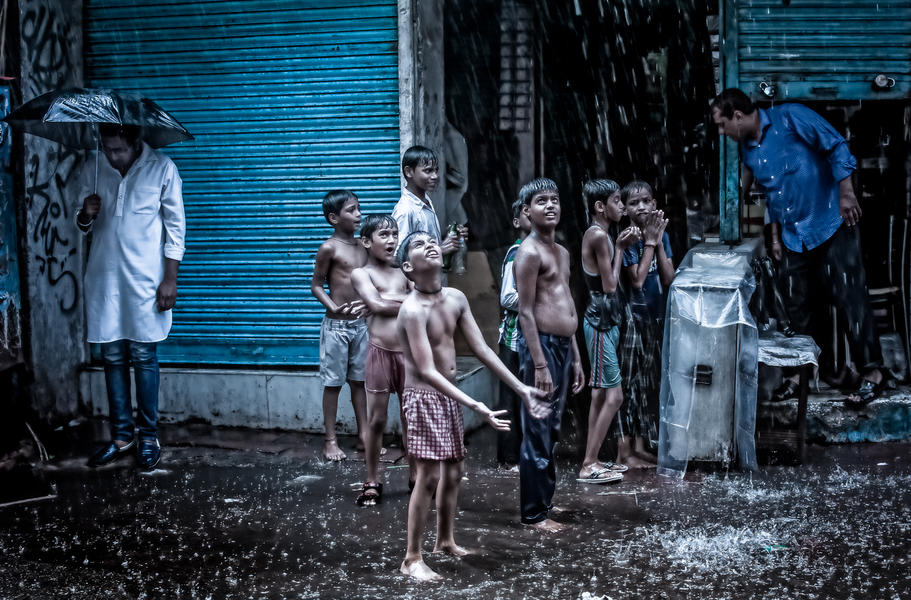 'Monsoon Greetings' by Kartal Karagedik, Nikon D300S, 35mm, 1/125sec at f/3.2, ISO 400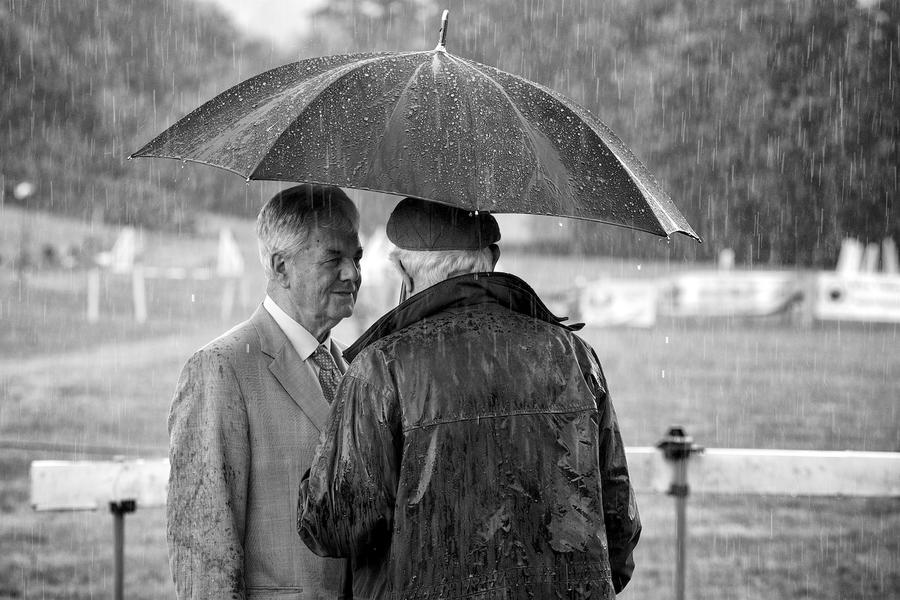 'British Summer 2017' by Sarah Mawdsley, Sony ILCE-7SM2, 70-200mm, 1/160sec at f/6.3, ISO 640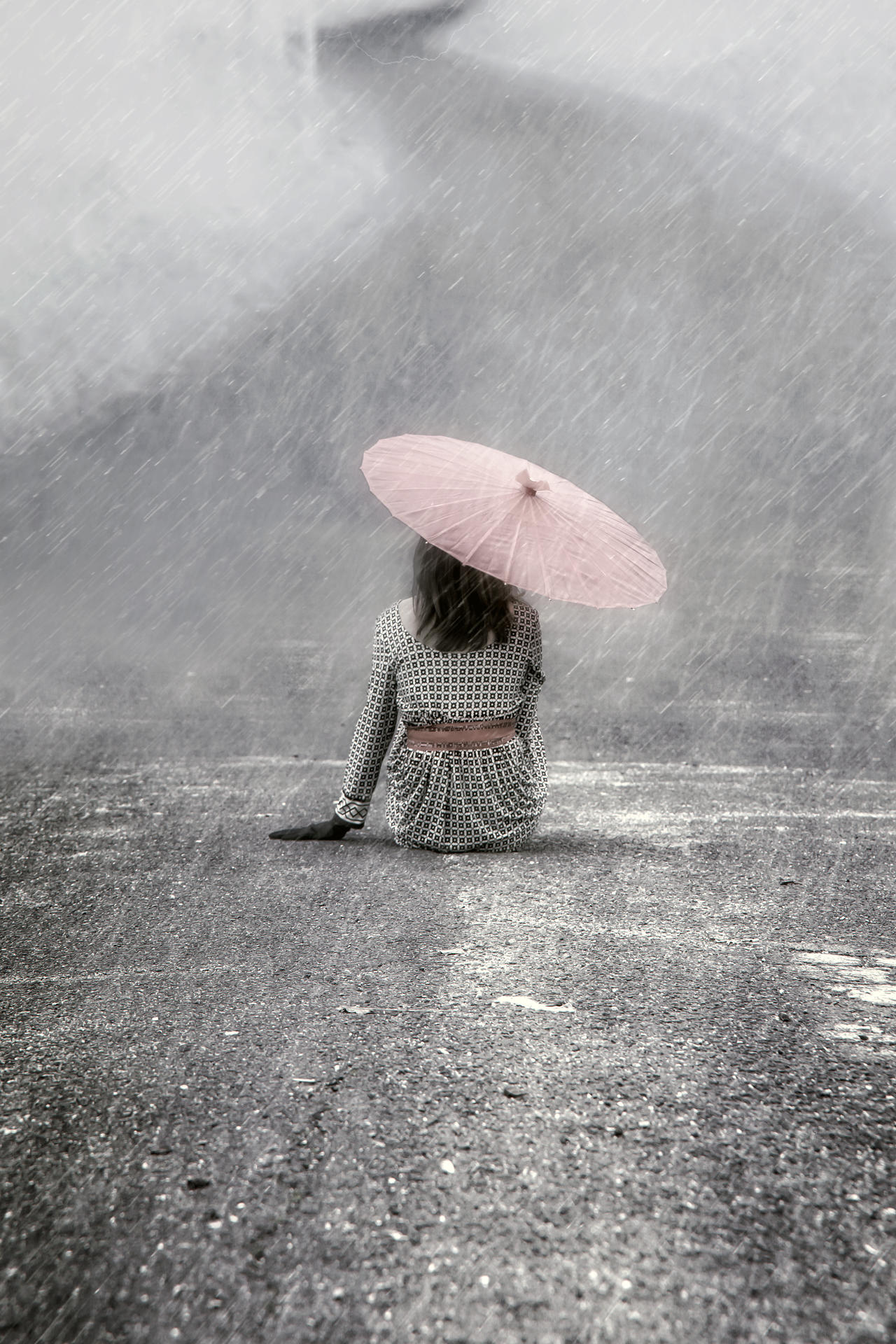 'In the Rain' by Joana Kruse, Canon EOS 5D Mark II, 70-200mm, 1/160sec at f/5.6, ISO 640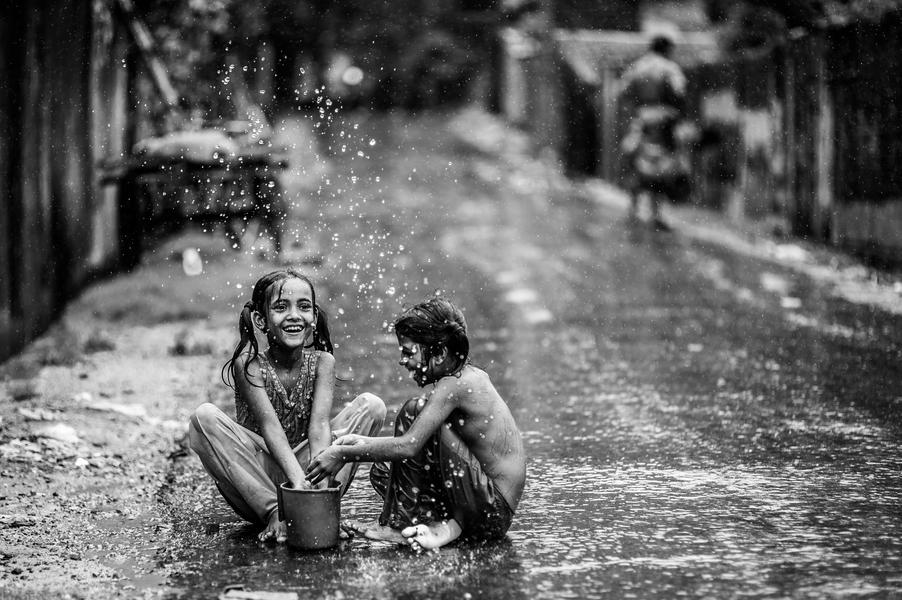 'Monsoon Splash' by Ata Mohammed Adnan, Nikon D700, 85mm, 1/2500sec at f/1.4, ISO 400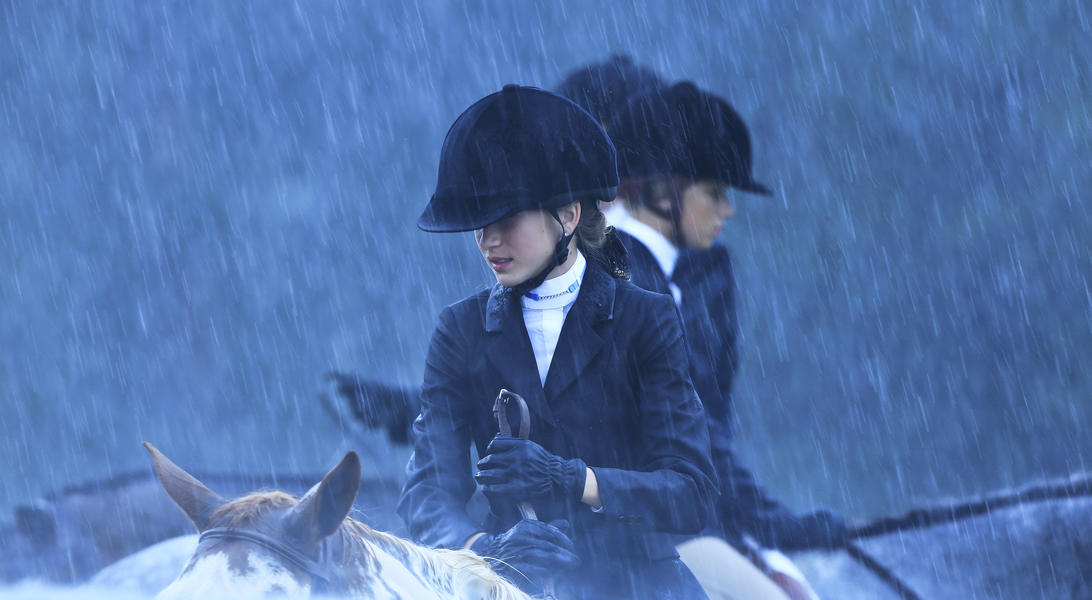 'Rain Beauties' by Leigh Lofgren, Canon EOS 5D Mark III, 500mm, 1/160sec at f/8, ISO 400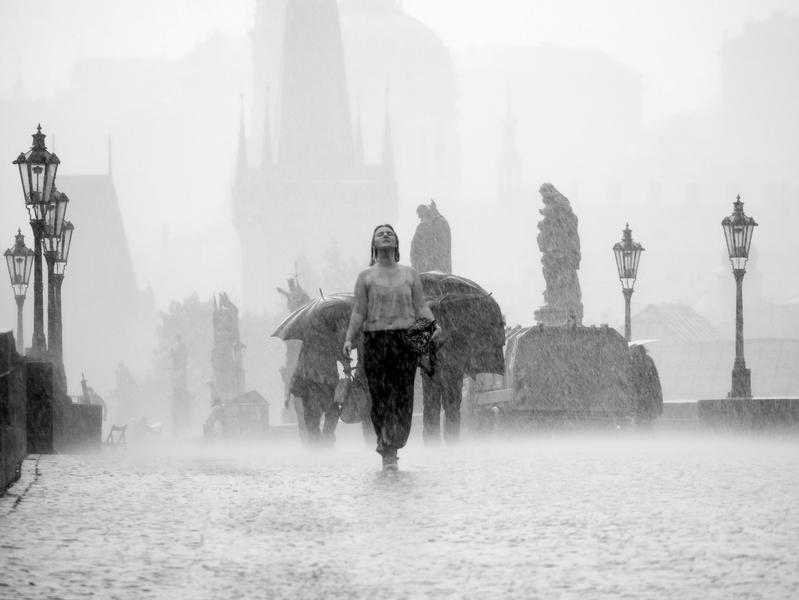 'Let it Rain!' by Peter, Panasonic DMC-GX7, 45-175mm, 1/250sec at f/5.4, ISO 800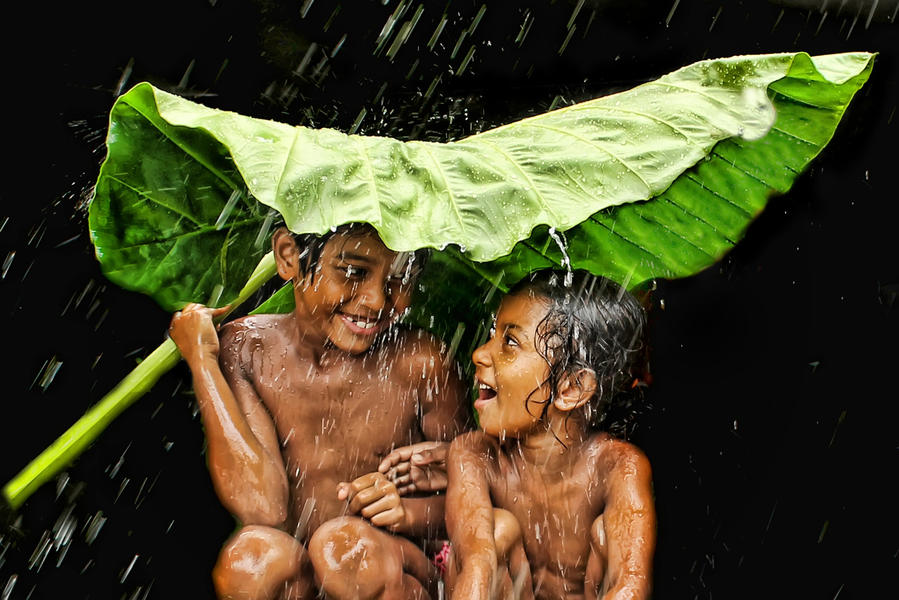 'Conversation in the Rain' by Sanghamitra Sarkar, Canon EOS 1100D, 18-55mm, 1/160sec at f/4.5, ISO 200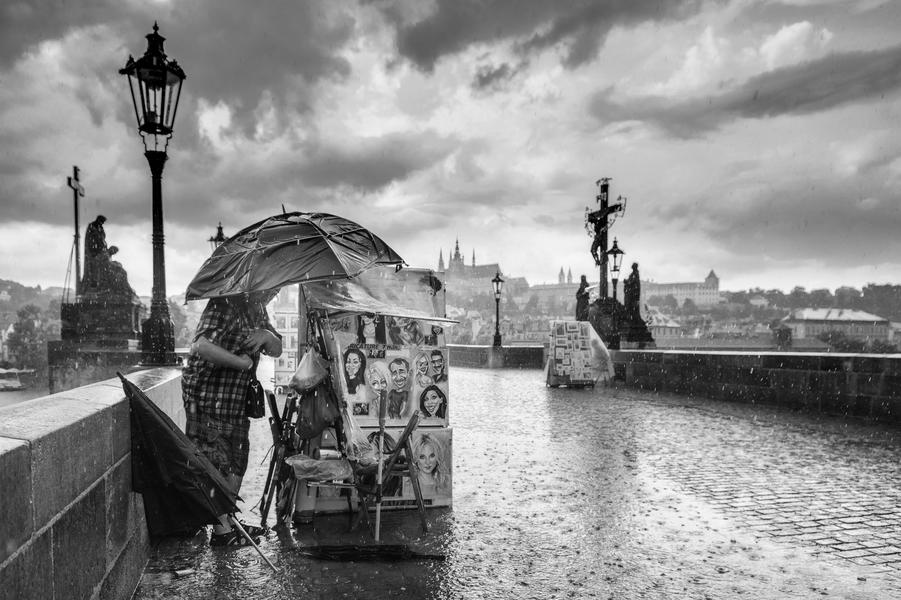 'Working in the Rain' by Ostosest, Nikon D800, 24-70mm, 1/800sec at f/4, ISO 400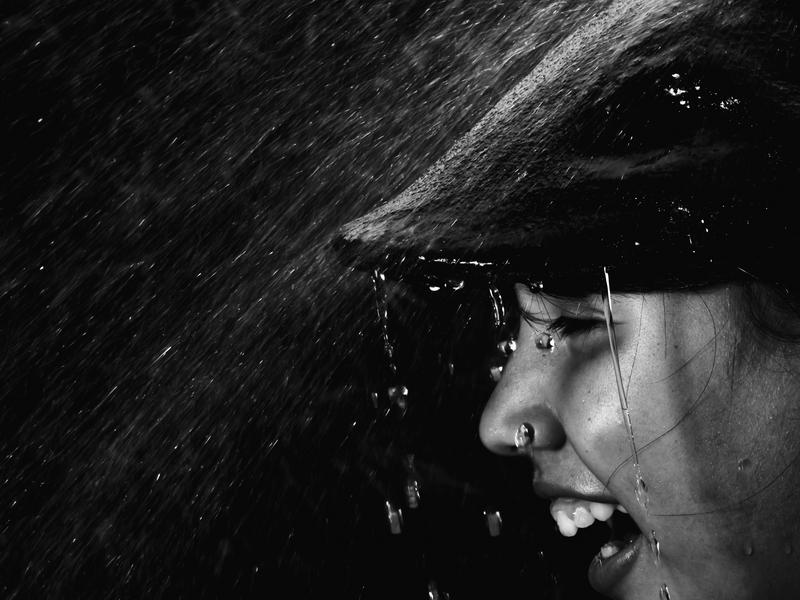 'Laughing in the Rain' by Allan Copson, Olympus E-M5, 60mm, 1/160sec at f/14, ISO 200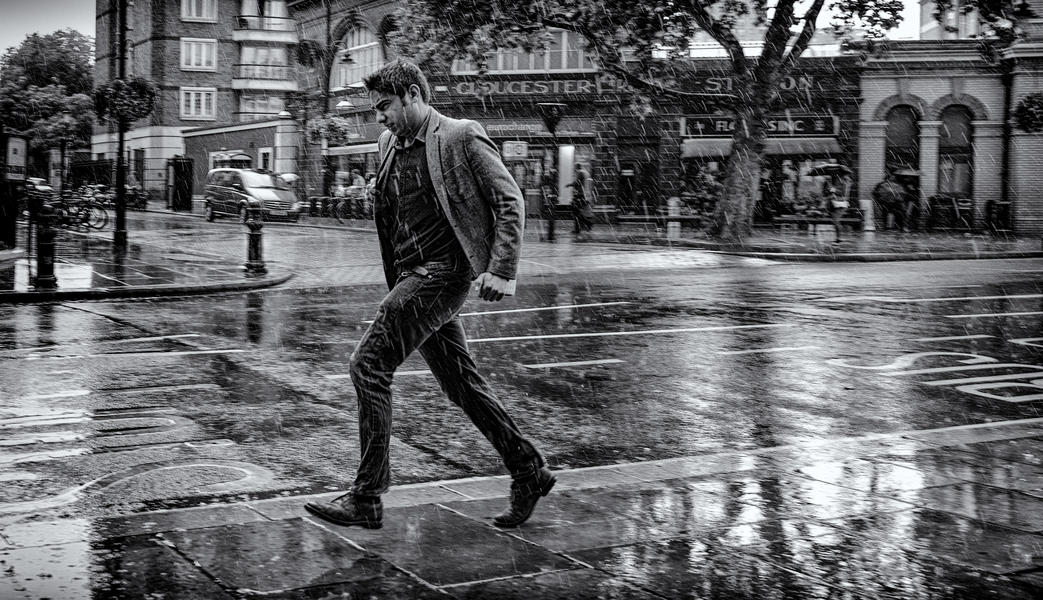 'Rain Runner' by Harry Oliver, Leica Q, 28mm, 1/250sec at f/4, ISO 200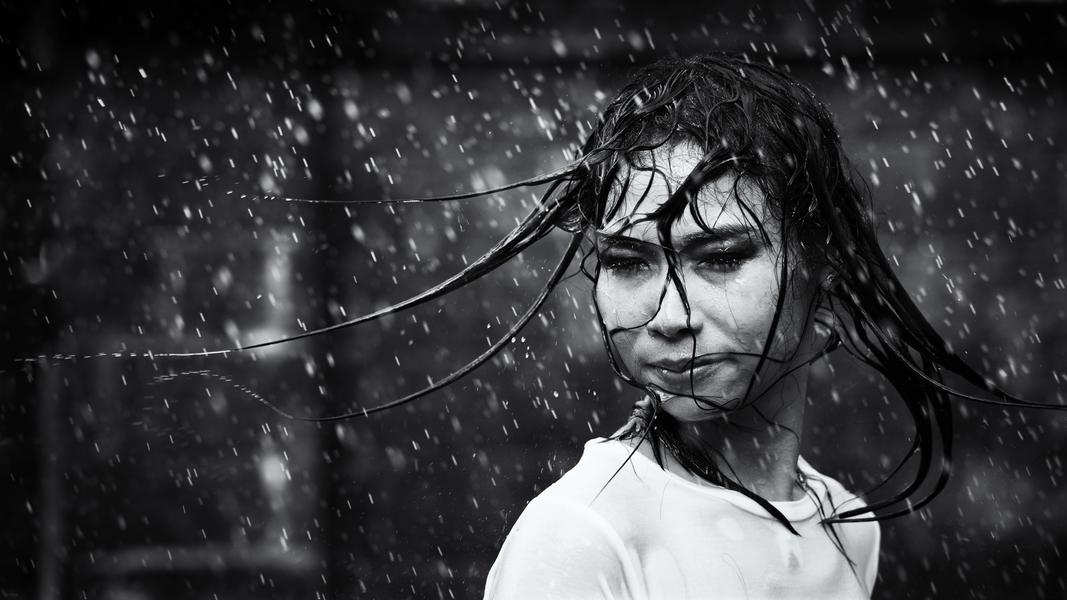 'Monsoon Season' by Polod, Sony ILCE-7RM2, 100mm, 1/800sec at f/4, ISO 800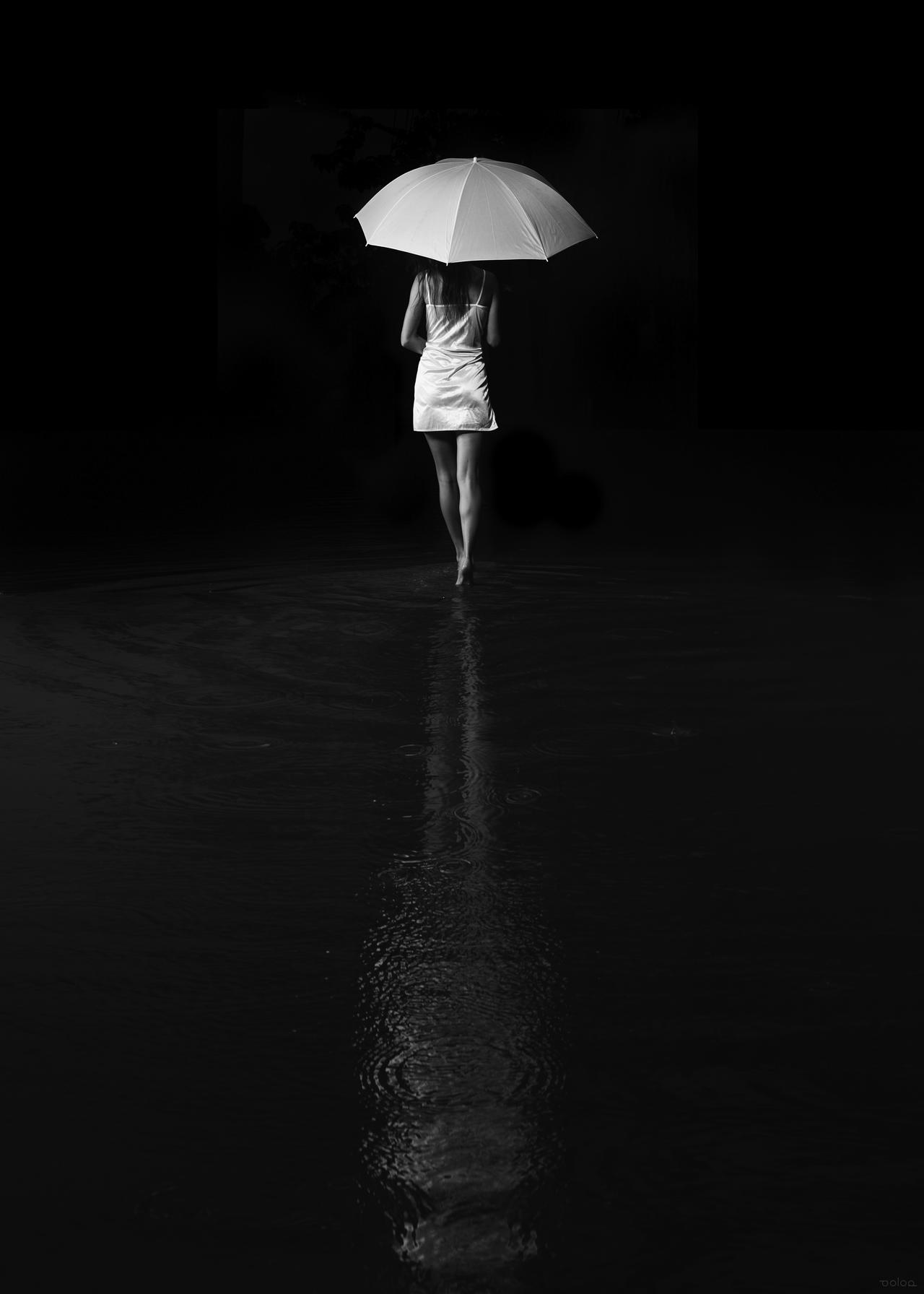 'She Still Won't Sing Under the Rain' by Polod, Canon EOS 6D, 50mm, 1/160sec at f/8, ISO 100