Bad weather doesn't mean having to hide away indoors. Just a few simple techniques and ideas can set you on your way to creating beautiful examples of winter photography.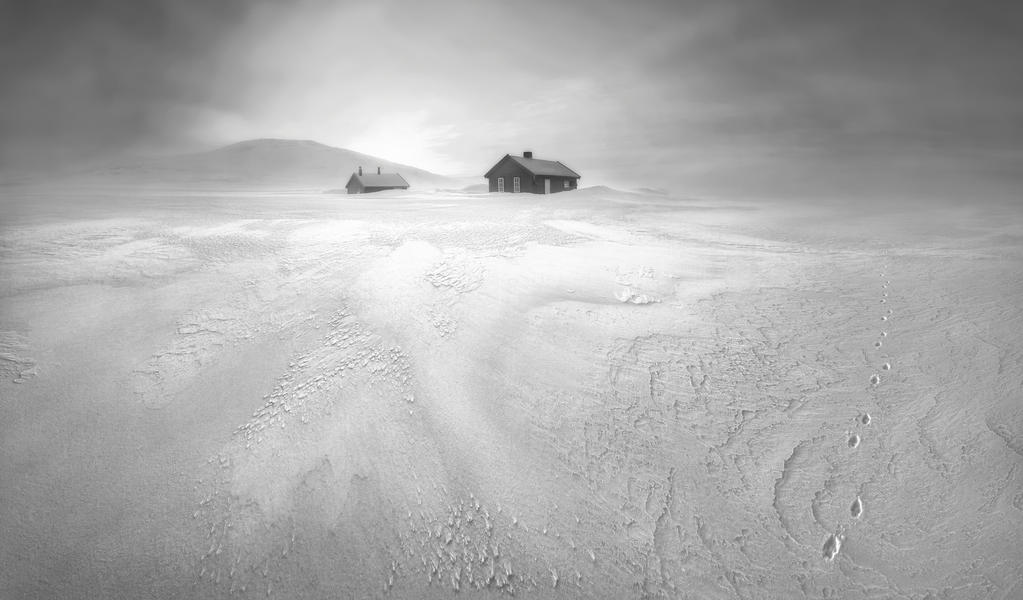 'Frozen Kingdom' by Stian, exposure unknown

Winter is once again here. The clocks have gone back, the sky has clouded over and the temperature has dropped to a biting cold. Like many of us, you may be tempted to pack away your camera gear and stay snuggled in front of the fire. But if you're prepared to put up with the chilly air, there are plenty of subjects to really stimulate your imagination.
It may not always seem like it, but winter is one of the most compelling times of the year to get out with your camera. A swathe of interesting subjects can be shot during the winter months, including, but not limited to, landscapes, portraits, wildlife and macro. Here we take look at some techniques and ideas, and offer some little nuggets of advice.
Don't forget you can enter plenty of competitions which highlight your best winter work. Take a look at what's on offer and submit your best work today.

1. Look for stand-out elements
As already mentioned, there are plenty of subjects which make for great winter shots. Landscapes are often a favourite with many photographers, especially when snow covers the vista to provide an ethereal beauty.
Photographer Rebecca Clark, who often shoots in winter conditions, suggests looking for elements that will stand out when everything else is blanketed in white. It can be something as simple as a lone tree, or lead in-lines that really make your image stand out when shooting in these wintry conditions.
Peter Orban shares Rebecca's sentiment. 'I'm always looking for my main subject,' he says. 'This can be a simple everyday tree, mountains covered with snow or even a castle on the top of the hill.'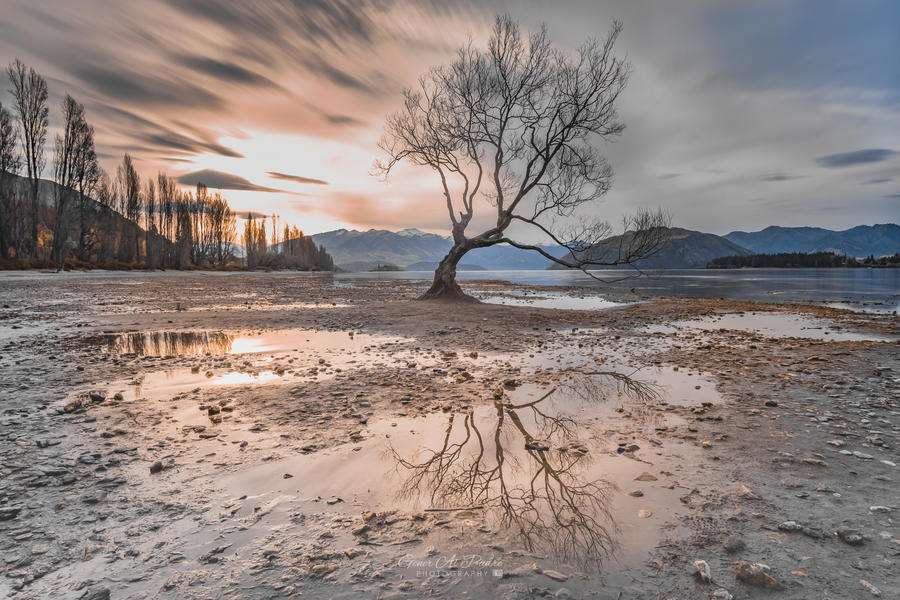 'Lone Tree' by Gener Al Padre, Fujifilm X-T2, 50mm, 60secs at f/1, ISO 100

2. It's not all about landscapes
Portraits taken in cold locations can look beautiful – but be sure to watch out for red noses and red cheeks. Wildlife photography can be a little tricky, but there's plenty out there if you know where to look. Take some time to research your local wildlife's favourite haunts and their likely behaviour in colder environments.
Macro and still life can also yield some good results at this time of year. A frozen leaf, bare branches and winter berries all make for excellent subjects which you can usually find in abundance.
Don't be afraid to give abstracts a go – the almost monochromatic nature of winter landscapes makes for the ideal subject.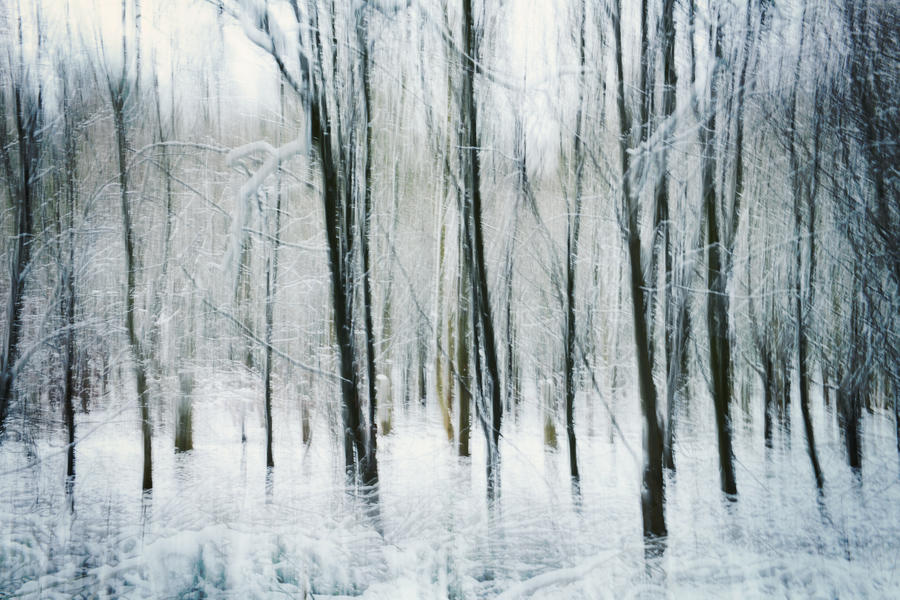 'Winter Woods' by Rebecca Clark, Nikon D800, 1/2sec at f/22, ISO 100

3. Make sure to meter for snow
Winter landscape photography tips often centre on how to ensure that snow is rendered best, and for good reason. Snow can often come out as grey and dull when your camera is left to its own devices.
To get a better result, there are a number of tricks you can use. If it's bright and sunny, meter from the sky (so long as you don't point your camera at the sun) for an accurate snowscape. You can also switch on spot metering, to meter off your subject to prevent your camera being thrown out by a great expanse of snow. This is particularly useful for subjects such as portraits.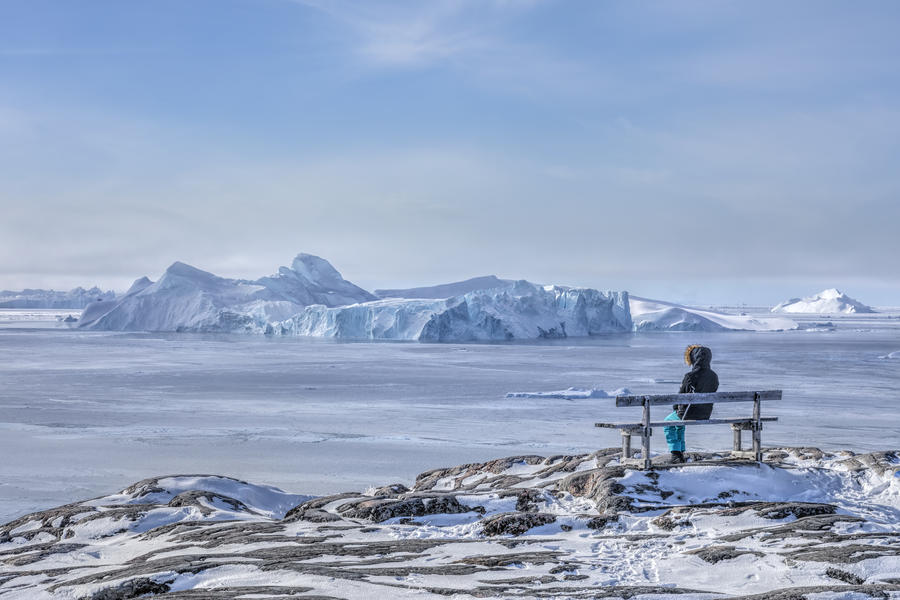 'On Top of the Icebergs' by Joana Kruse, Canon EOS 5D Mark IV, 24-105mm, 1/320sec at f/11, ISO 100

If you're scenes are overexposed or underexposed, Rebecca Clark suggests utilizing your camera's exposure compensation function. If the scene is overexposed, dial it down a notch; if it's underexposed, dial it up. It's a simple method that means you won't waste time by fiddling with your exposure and risk losing that fleeting shot.
As Rebecca says, increasing your exposure compensation will help to produce bright-white images. However, you must be careful to retain details in the highlights. If your camera has the ability to show exposure warnings, leave it switched on. While a few blown highlights aren't going to ruin an image, whole swathes of the scene are best avoided.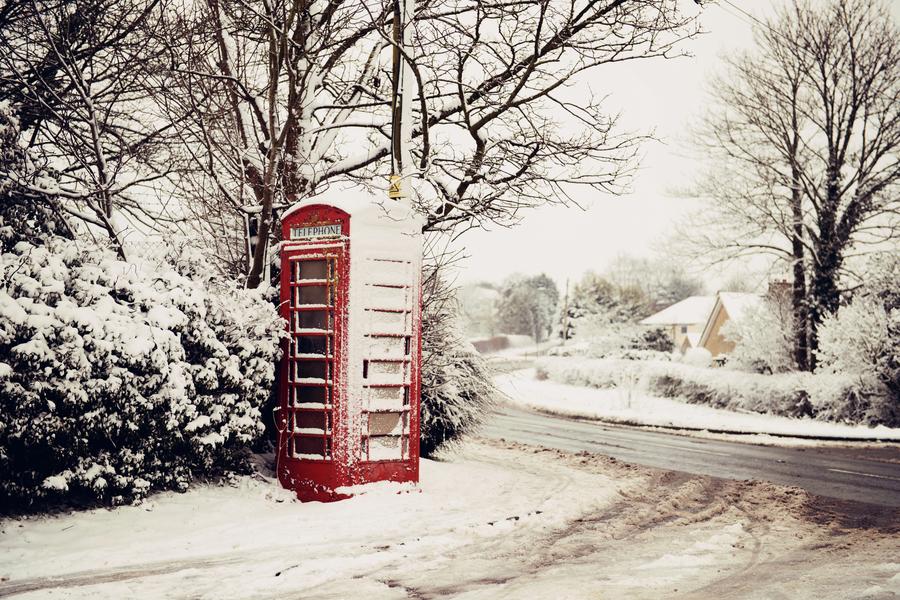 'Snowy Village' by Rebecca Clark, Nikon D800, 62mm, 1/800sec at f/3.5, ISO 200

4. Choose the best white balance
Peter Orban recommends watching out for your white balance going astray. 'There's no universal setting for winter photography. Every scene is different, and needs different settings, but one thing to look out for is white balance. I like to keep my white balance setting on daylight, even after sunset. This is how snow becomes blue, and looks colder. If you're shooting at midday, snow always needs to be white.'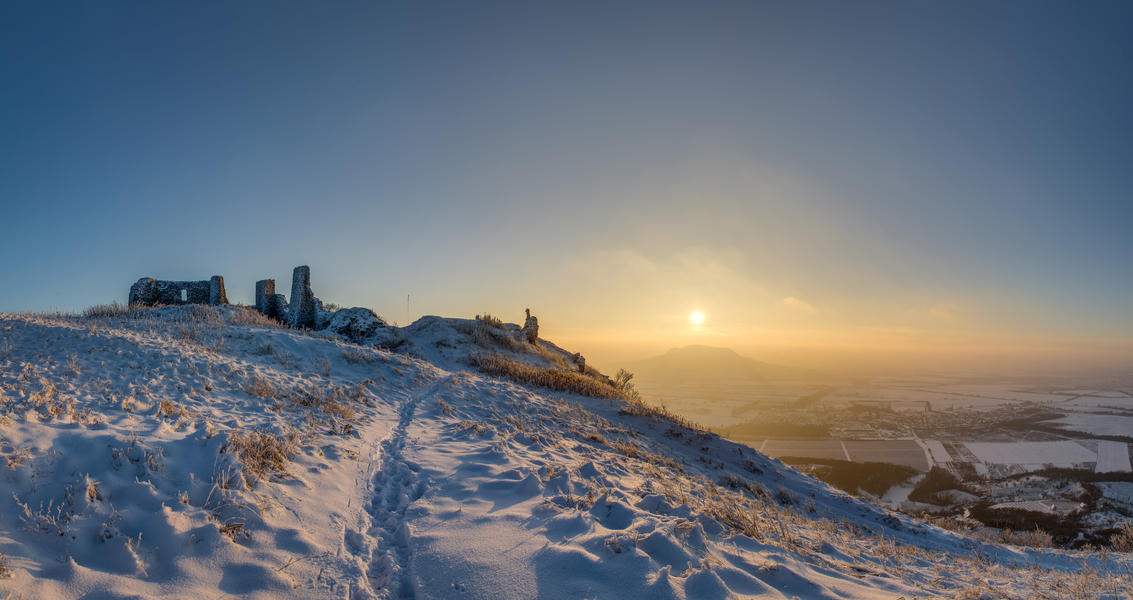 'The Cold Steps' by Peter Orban, exposure unknown

5. Try a flash trick
A flashgun might not be the first piece of kit that comes to mind the you think about winter photography. However, as Peter Orban points out, 'You can use a flash to illuminate falling snowflakes. The type of camera is not important, but any DSLR with a wide-angle lens should give good results.'
In this photo, Peter has used a flash on full-power to create a striking composition. As you can see, Peter has captured the snowflakes against a relatively dark background to make them stand out more.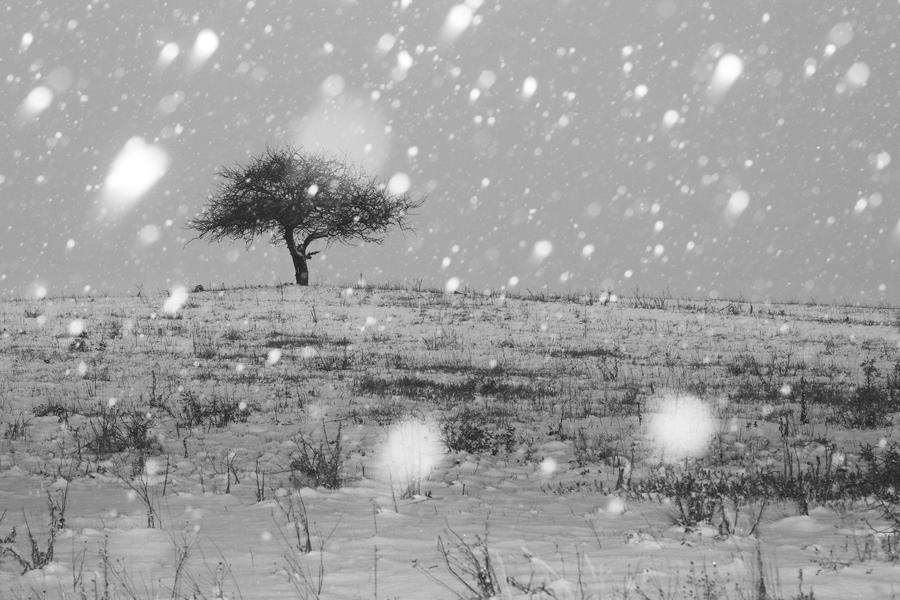 'When It's Snowing' by Peter Orban, Canon EOS 6D, 24-70mm, 1/30sec at f/8, ISO 800

6. Always pack an extra battery
Cold weather is bad news for battery power, so always pack a spare battery that you can swap out when you need it. Rebecca Clark reminds us, 'You definitely need a backup battery as the cold can drain power very quickly.' A good tip is to keep it in an inside pocket, so it stays warm from your body.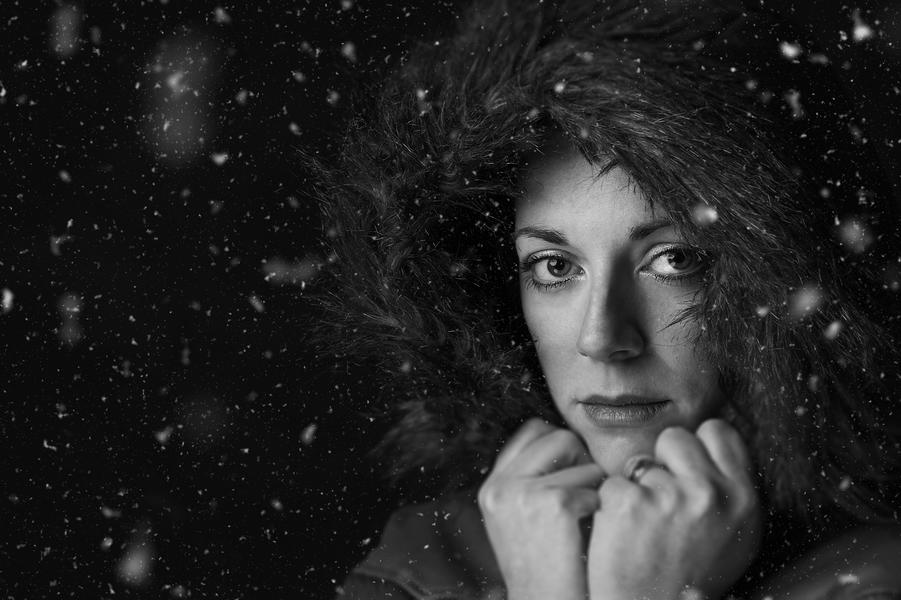 'Lost in the Snow' by Martin Strivens, Nikon D4S, 85mm, 1/125sec at f/5.6, ISO 100

7. Small accessories can make or break a shoot
Some other accessories which may prove beneficial include a polarising filter to help bring out those beautiful deep blue winter skies, and a remote release when working with your tripod for landscape shots. Special photographers' gloves can be a godsend, allowing you to access all the dials and buttons on the camera, while keeping your hands nice and warm. While strictly speaking not photography gear, we've also found that pocket handwarmers extend your desire to be out in the field when you're waiting for that perfect moment.
One of the best things about shooting in winter is that access to the golden hour takes place at much more sleep-friendly times. However, that can mean travelling and setting up in the dark, or the near-dark. For that reason, a small LED torch, or even a head torch to allow you to operate completely hands-free can also be super useful.
Lastly, a small plastic sheet to lay your camera gear on the ground can save it from getting wet – it only costs a few pence but it can be a saviour for your expensive gear.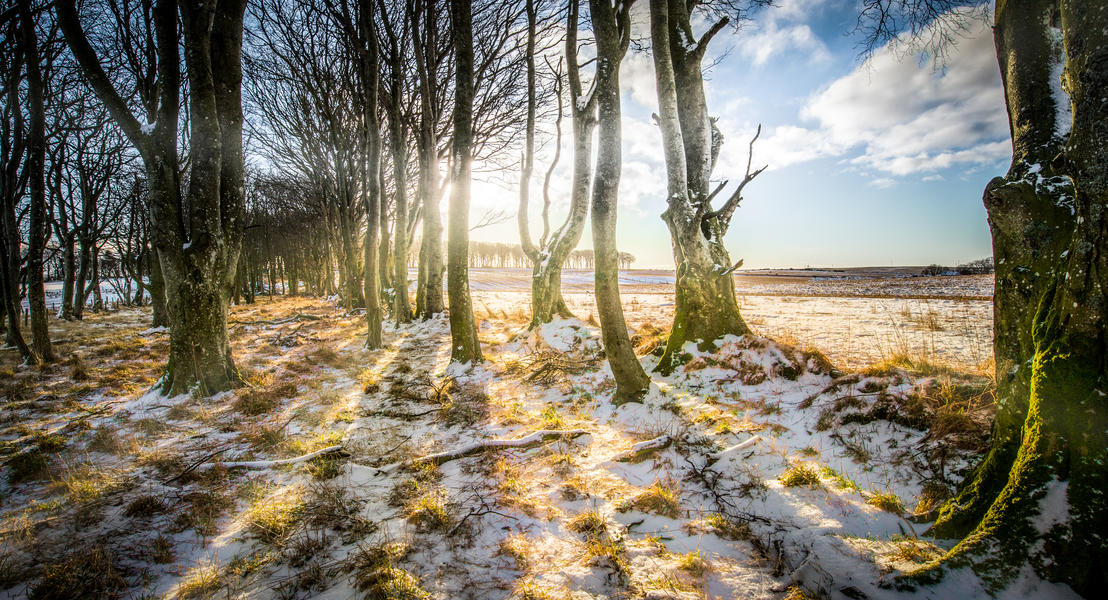 'Winter Sun' by Doug Richardson, exposure unknown

Condensed winter photography tips
• Dress for the weather (warm clothes, special photographers' gloves)
• Meter for snow
• Check your white balance
• Be careful with exposure
• Experiment with flash
• Always have an extra battery to hand
• Pick up other small accessories, including a polarising filter, hand-warmers, and a plastic sheet
• Enter competitions to show off your best work

What will you be shooting this winter? Whatever you shoot, remember to check our latest competitions to get feedback on your best work.