While it's traditionally shot in black & white, street photography can be brought to life by vivid and vibrant colour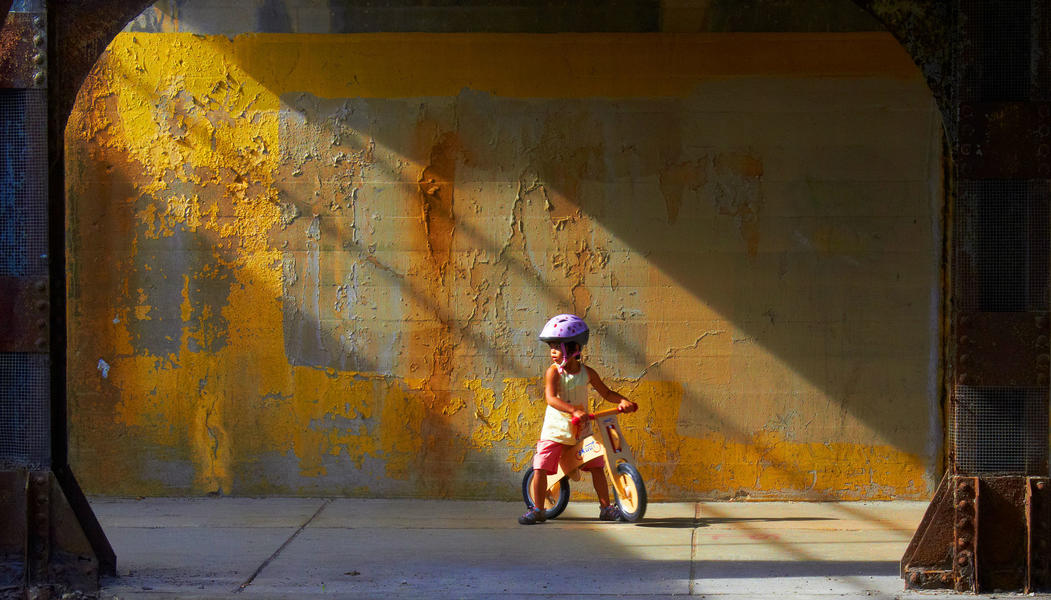 Untitled by Mike McCawley, exposure unknown
Shoot with colour in mind
We can begin with one simple question: why shoot street photography in colour? The answer is easy: the world exists as a vibrantly colourful place and if you want to truthfully represent the world, then you should shoot in colour. It's easy to take colour for granted and that's especially true if you've always shot your street photography in black & white, an aesthetic that has had a long and dominant history.
Before even putting your viewfinder to your eye, take some time to wander the streets and look at how colours work within the urban environment. Note how varying degrees of light enhance or subtract from a scene. Look at vehicles, buildings, clothing, streets signs, billboards and everything in between. Everyday life is an extraordinary canvas of colour.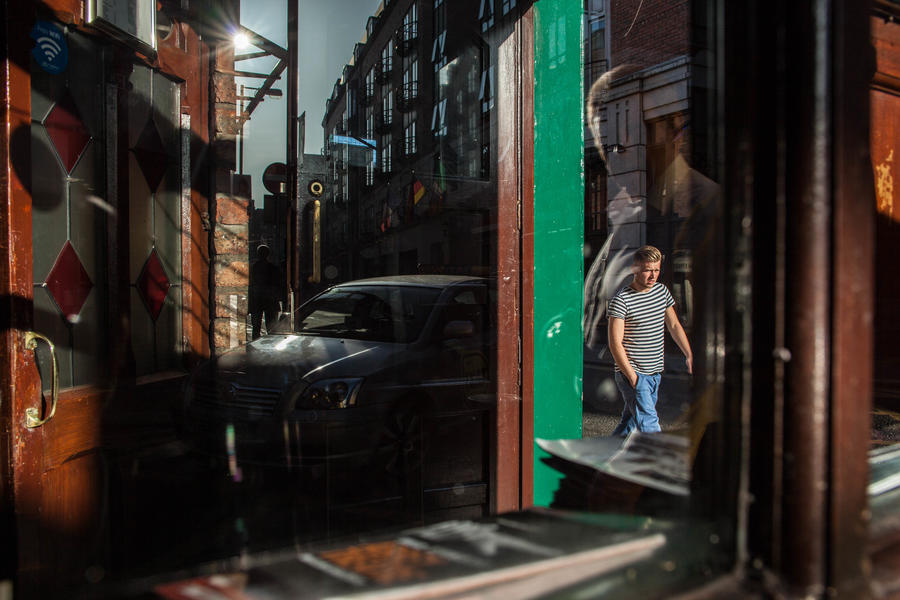 'Reflections' by Csapó Lajos, Canon EOS 5D Mark II, 28mm, 1/500sec at f/8, ISO 400

Start with bright and vivid colours
The easiest way to approach colour is to jump in at the deep end and focus your attention on strong primary colours. These are the tones that will jump out and your eye will instantly gravitate towards. Think of things like the yellow of a high-visibility jacket, the red of a London bus, the green of a patch of grass outside an office building or the blue of a street sign. Once you train your eye to see these primary colours you'll be able to begin spotting the subtler tones in between and, eventually, complimentary tones.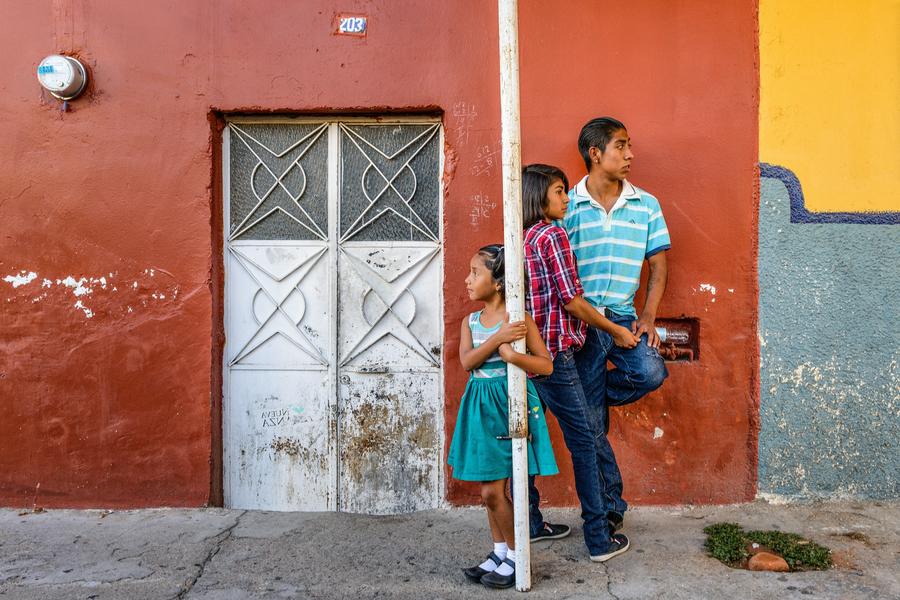 'Three' by Willem Kuijpers, Nikon D800E, 28mm, 1/100sec at f/8, ISO 320

Look for contrasting tones
One of the key ingredients of a lot of contemporary street photography is juxtaposition. Often times this works as a humorous scene and is used to illustrate the absurdity of everyday life on the street. Take a look at Matt Stuart's work for some excellent examples.
Juxtaposition and contrast can work in a subtler way through the use of colour. It's an old cliché to say that red and green should never be seen but, in fact, clashing tones (complimentary colours) can lead to some dynamic images. Something as simple as capturing an image containing orange and blue tones in close proximity, for example, will instantly stand out.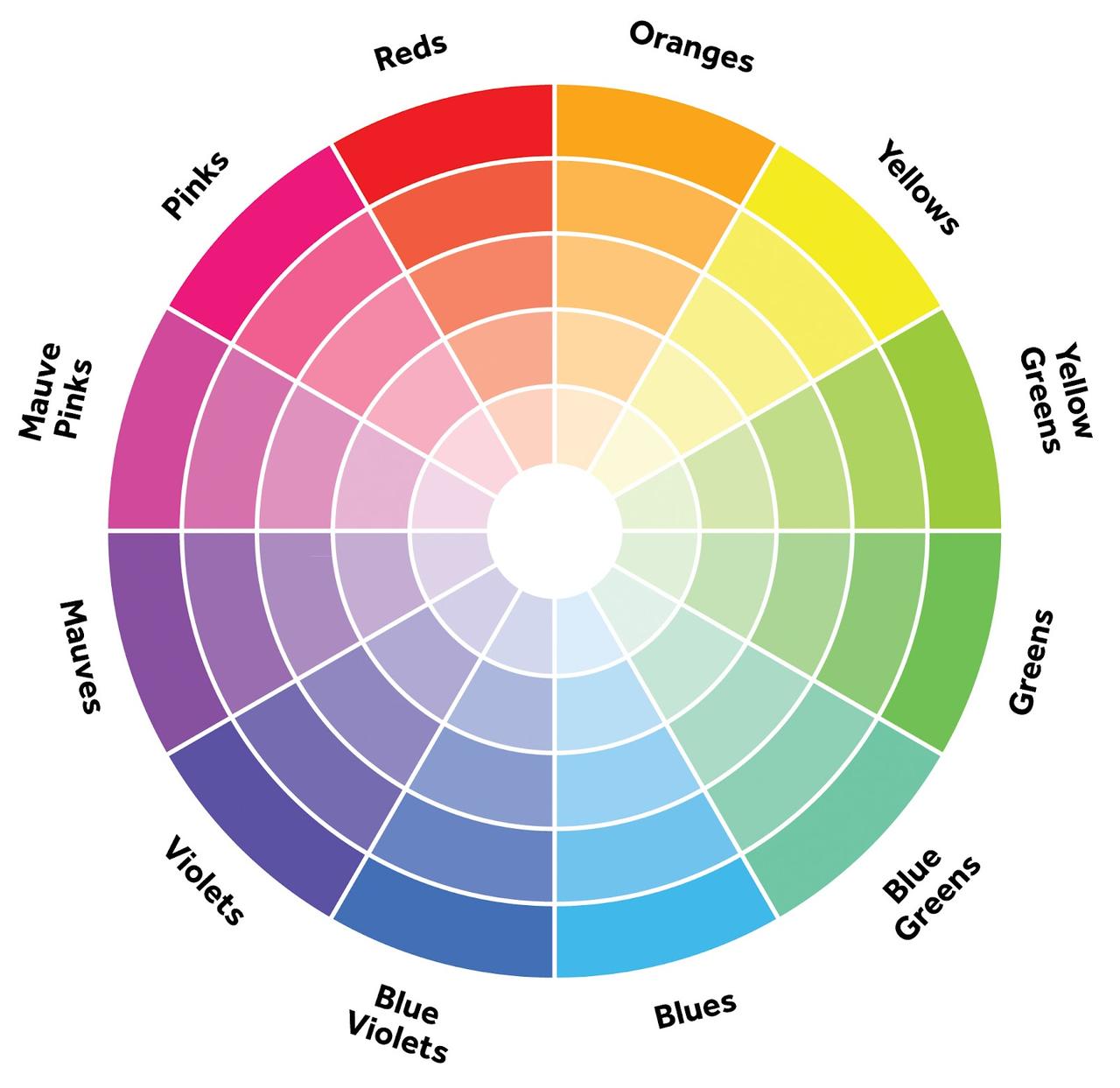 Take a look at a basic colour wheel to get some idea of how colours can work together.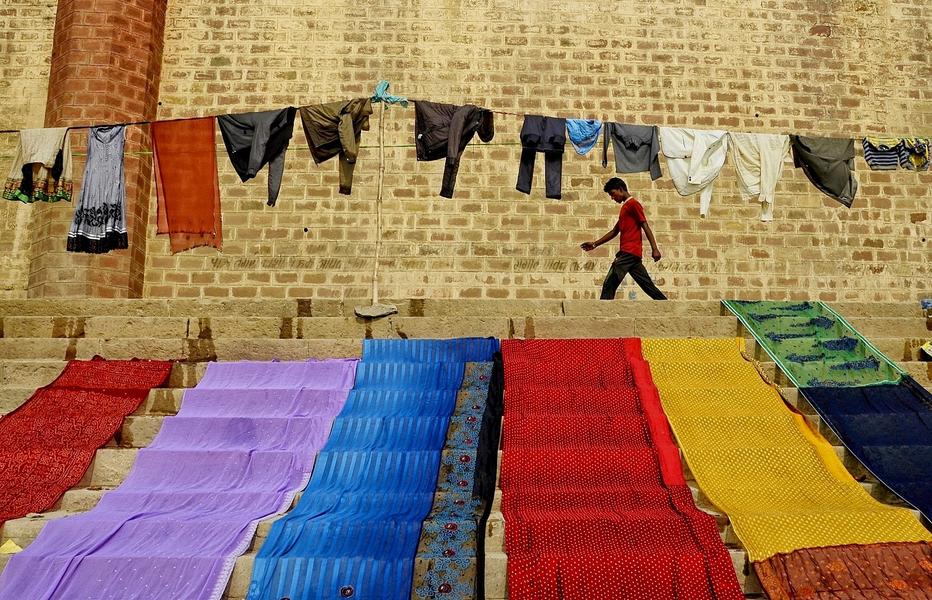 'Colourful Walk' by Avishek Das, Nikon D700, 1/400sec at f/10, ISO 100

Shoot in strong natural daylight
While colour street photography can be shot in all light and weather, you'll really begin to see the benefits of colour street photography when it's revealed under direct sunlight. This is particularly true with primary colours as the light of the sun will emphasise the strength of these tones. Check out photographers such as Alex Webb and Harry Gruyaert who work under bright and sunny conditions.
Shooting in strong daylight also means you'll be able to do a lot more work with the interplay between the light and shadow areas of your scene. This will further enhance the presence of colour, particularly when strong colours contrast against the deep black of shade.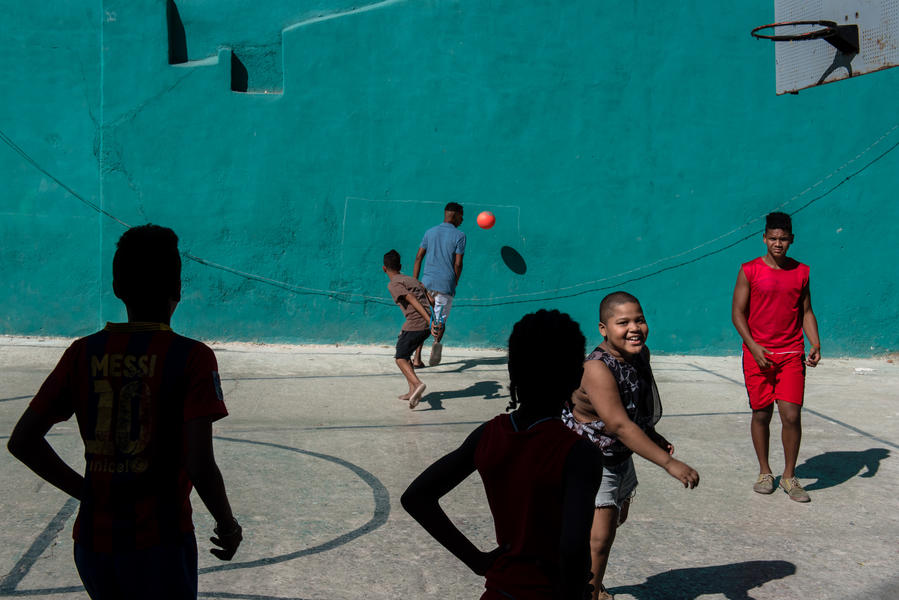 'Street Games' by Agnieszka Maruszczyk, Nikon D750, 24-70mm, 1/250sec at f/10, ISO 250

Shoot at night
Night time in the streets and city is a time of vibrant colour. This is when the street lights turn on, billboards light up and the neon signs of clubs and bars throw luminous tones into the dark spaces. This is where you'll see how colours can come to life when contrasted against shadows. At this time of night, you'll also encounter some excellent people shots. For inspiration, you should look to the work of Glaswegian photographer Dougie Wallace (known also as Glasweegee), whose projects 'Shoreditch Wildlife' and 'Stags, Hens & Bunnies, a Blackpool Story' show how effective colour street photography at night can be.
Also, consider visiting the streets at night when it has been raining. The wet surfaces and puddles will serve to enhance the neon lights and colours.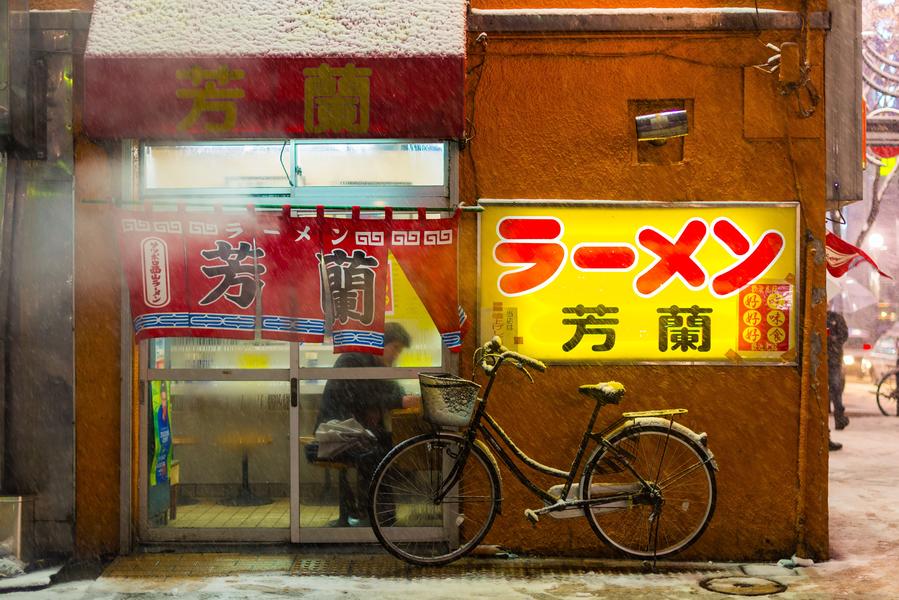 'Late Night Ramen' by Peter Sawers, Nikon D610, 50mm, 1/100sec at f/2, ISO 360
Use flash to enhance the tones
Flash photography can enhance colour street photography by increasing contrast and heightening colour saturation. This will help to create some truly eye-popping scenes.
Be warned – it can often be the case that street photographers sneer at the use of flash photography. Using flash runs the risk of drawing attention to you and can alter the nature of candid shots. Some will also argue that flash introduces an artificial element to the scene that detracts from the 'purity' of street photography. But that hasn't stopped Bruce Gilden and Martin Parr.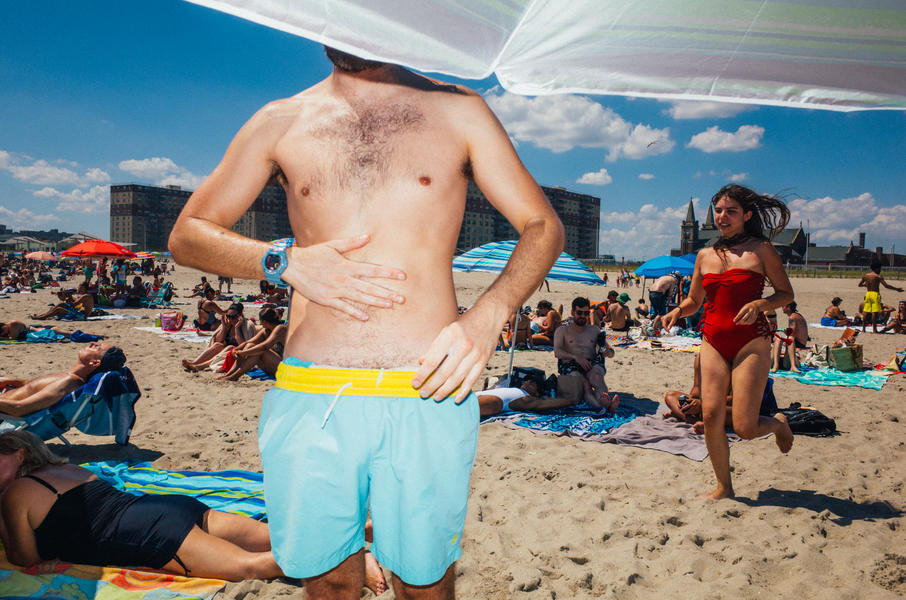 'Rockaway Beach, New York, 2017' by Mathias, Ricoh GR II, 18.3mm, 1/1000sec at f/8, ISO 100

Use colour to evoke feeling
A lot has been said over the years about how colour can be used to evoke particular moods. Whether or not you buy into this idea, it's certainly the case that when we see certain colours we associate particular ideas and notions with them. Red, for example, can be used to communicate urgency and danger.
Rather than thinking of colour as a means to evoke mood, perhaps see it as an opportunity to evoke feeling. This is simpler than it sounds when you look again at the colour wheel mentioned above. One half features warm colours, the other features cool tones. Look at these colours and look at how warm tones can give a scene a sense of vibrancy and noise, and cooler tones can instil a sense of peace and quiet.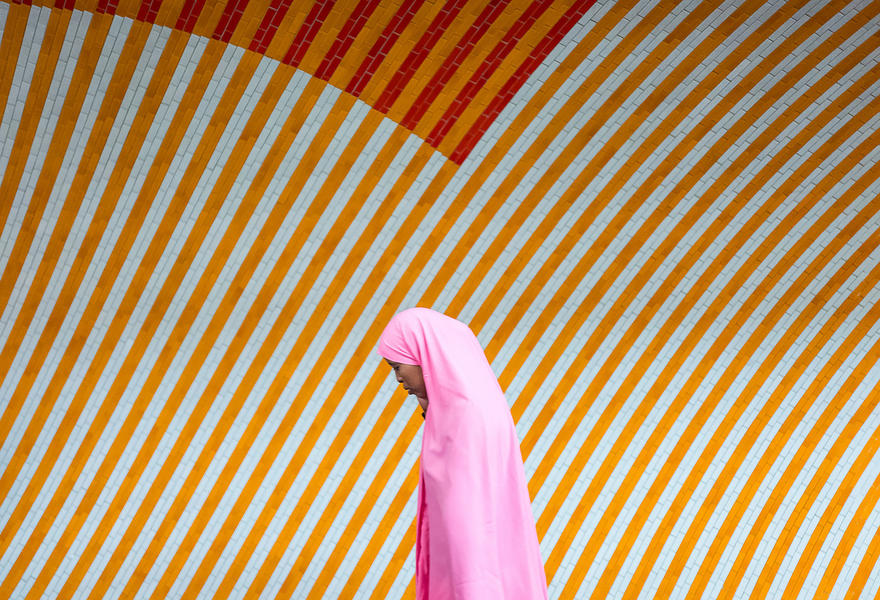 'Pink Passenger' by Lu Wenpeng, Leica Q, 28mm, 1/250sec at f/1.7, ISO 2500

Use colour as a compositional device
Compositional techniques exist to make images comfortable for the eye and often to draw our attention to particular sections of an image (leading lines are a perfect example). The use of colour here should be obvious. A strong, vivid tone will instantly draw the eye towards it. However, this also means that if you're shooting in colour then you need to be aware of each and every element of colour in a shot. Otherwise, you run the risk of having competing tones in an image and the viewer's gaze being drawn to completely the wrong section.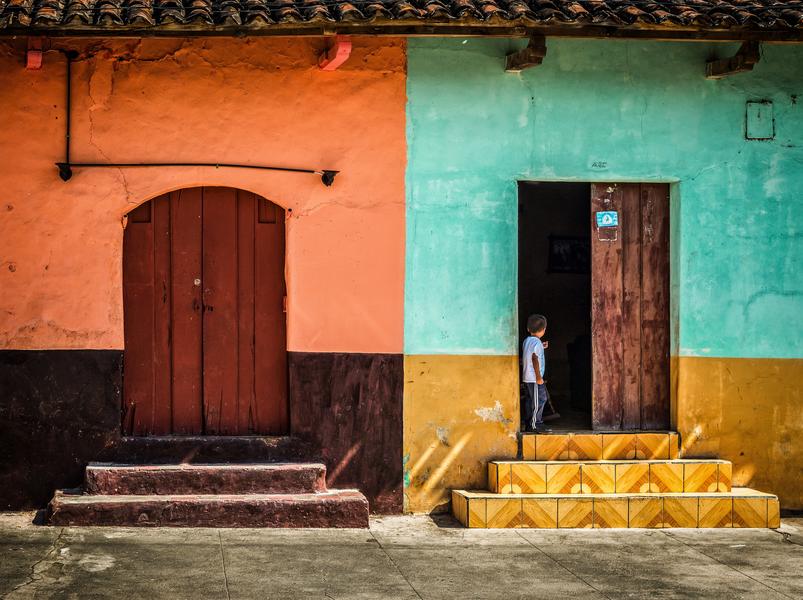 ''Waiting for Grandpa' by Ange, Nikon D610, 24-120mm, 1/640sec at f/7.1, ISO 250

Use colour to stand out from the crowd
If you've looked through a lot of street photography, then you've probably noticed the majority seems to be shot in black & white. Thankfully, the tide is turning and many more street photographers are beginning to see the benefits of colour in street work. Shooting in colour does still feel like something of a novelty, so your colour street images are likely to stand out from the swathe of monochrome images.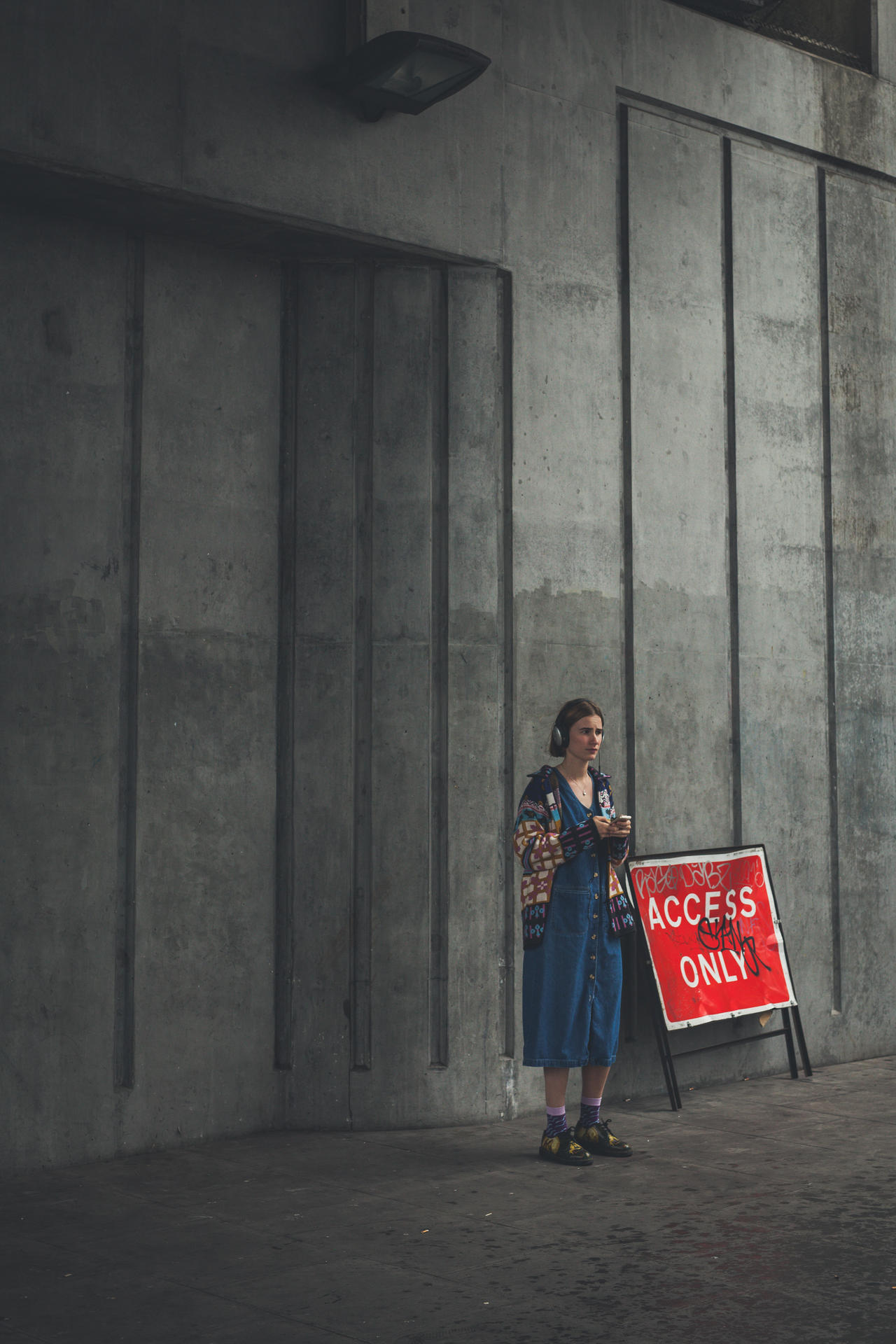 'Disconected' by Kevin Lake, Canon EOS 5D Mark II

Look at other photographers
One of the best things you can do – and this applies to all forms of photography – is to look at past and current photographers working with colour street photography. While some of these photographers are incredibly accomplished, also remember that the photography community is a generous one and that means the majority of photographers have openly talked about their best tips and ideas in interviews.
Here are some key figures to look at:
– Eric Kim

'Backstreets of Agra' by Jinky, Nikon D700, 50mm, 1/90sec at f/9.5, ISO 400